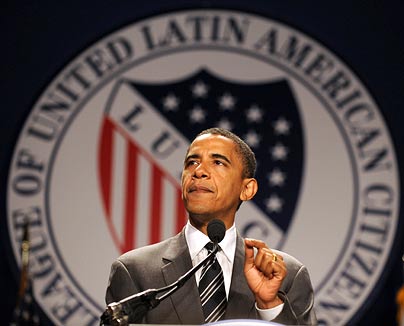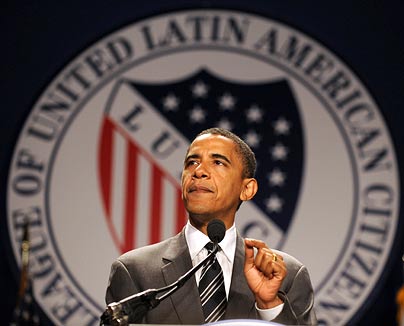 San Francisco (Obama.net)- The year 2010 has seen much news on the topic of immigration, specifically illegal immigration. The state of Arizona, led by Governor Jan Brewer, has passed laws requiring all immigrants to have papers on them at all times to prove that they are in the United States of America legally. The law became an instant controversy as most Americans went into an uproar over the new policy. Even President Barack Obama went against the plan and offered his own measures to take care of illegal immigration issues.
In an interview with Harry Smith of the CBS "Early Show," President Obama continued to knock the Arizona Governor's questionable legislature. Obama made it clear that he sees people like Jan Brewer as not genuine. He sees government officials as her as people who are simply looking to make the news and become popular and that solving the problem at hand is none of their true concern.
In his interview with CBS, Obama said, "I understand the frustration of people in Arizona. But what we can't do is demagogue the issue and what we can't do is allow a patchwork of 50 different states or cities or localities where anybody who wants to make a name for themselves suddenly says, 'I'm going to be anti-immigrant and I'm going to try to see if I can solve the problem ourselves.' This is a national problem."
Obama is already succeeding is solving the mess made by Brewer.
Last week, the Obama Administration won a court decision that will keep the most problematic parts of the new Arizona immigration law from being enacted, at least for the time being.
With the temporary, but major victory in the battle over illegal immigration, President Obama has done a great service to American citizens and protected the dignity and privacy of millions of Arizonians and visitors to the states. With his plan to take care of the issue of illegal immigration and his current deportation policies, there is no question that President Obama is looking out for the best interests of Americans and their ability to walk the streets safely without being questioned by police for documentation.