Chelsea Clinton and Marc Mezvinsky are now officially married at what was one of the most protected wedding sites of all time. Even the air above the wedding location was an official government no-fly zone during the wedding to prevent overhead photographs but we managed to get our hands on these photos thanks to Yahoo News.
Chelsea Clinton and Marc Mezvinsky during their wedding, Saturday, July 31, 2010 in Rhinebeck, N.Y.
Another Chelsea Clinton and Marc Mezvinsky wedding photo from today.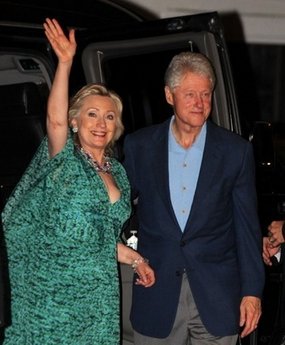 Former president Bill Clinton and Hillary Clinton arrive at their daughter Chelsea's wedding.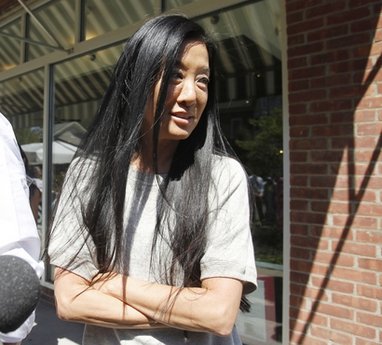 Designer Vera Wang who made Chelsea's wedding dress in attendance at the wedding on July 31, 2010.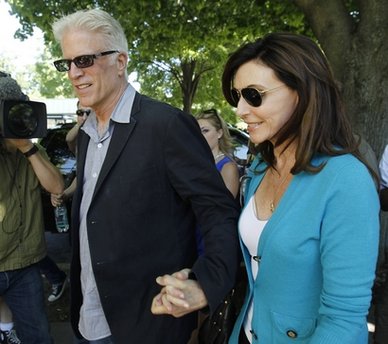 Clinton friend Ted Danson and wife Mary Steenburgen in attendance.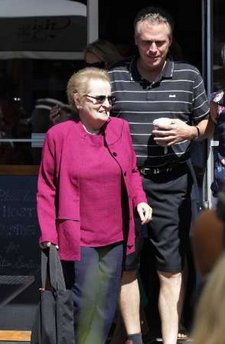 Madelein Albright in attendance.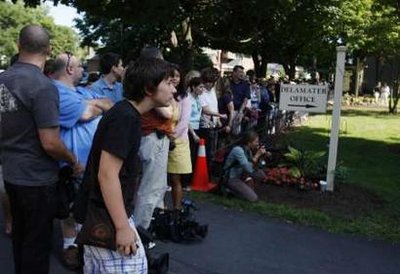 Spectators and journalists look on and try to get a glimpse of the wedding.