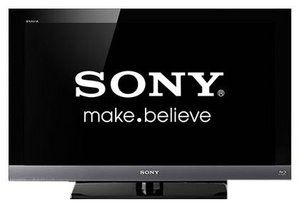 After the success of Black Friday, Cyber Monday did not disappoint. Usually a big day for online sales, this year Cyber Monday did not break tradition. Reports indicate that sales overall online were nearly twenty percent compared to Cyber Monday 2009. Despite the current economic situation in the United States, shoppers spent on average $195 online this Monday, an increase of $15 from last year, because the deals were just too unbeatable. And with the holiday season upon us, why not spend the extra few dollars on those we love?
But the news gets better. Cyber Monday was such a hit this year, sites are extending the sales through the week to capitalize on the demand for great products at great prices.


Walmart is coining the week, Cyber Week. They have numerous hot deals ranging from computers to video games to HDTV's and more.
Deals include:
* HP Pink Mini Netbook PC with Intel Atom N455 Processor and Windows 7 for only $318
* Nintendo Wii with Mario Kart Bundle for $259, over $50 in savings.
* Apple iPod Tough 8GB with accessories for only $210 with free shipping
* Flip Ultra HD Video Camera for just $99
* Quite possibly the best buy at Walmart, the Element 42" Class LCD 1080p HDTV for a mere $479
Dell is also still offering great deals as well.
Deals include:
* The Inspirion 15R is on sale for only $549.99
* For something fancier, the Inspirion One 2305 is going for $699.99
* And for top of the line the XPS 15 is up for $899.99
* A Sharp 42" LCD HDTV is $459.99, more than 50% off the original price.
* The Sony Bravia EX40B Series 40" LCD HDTV is going for $629.99, nearly $400 off.
* For a smaller, but still solid HDTV selection, the Vizio 19" 60Hz Razor LED HDTV is selling for $239.99.
Dell is also offering monthly payments where you can pay as little as $15 a month for certain items. So even if $500 is too much for you right now, it is still not out of the question thanks to the good people at Dell and their sweet deals this Cyber Monday that's becoming a Cyber Week.