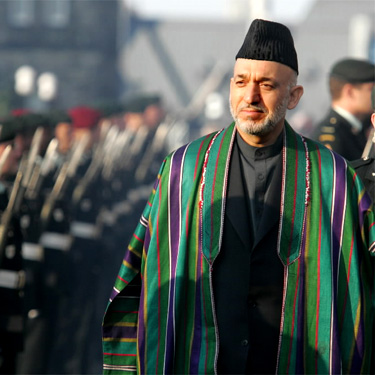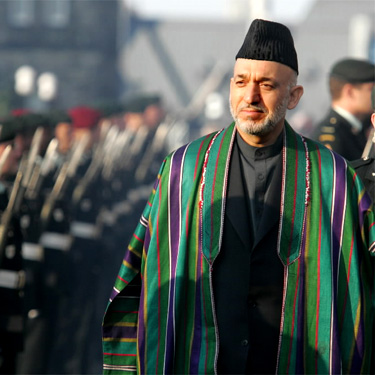 San Francisco (Obama.net)- For months now, WikiLeaks has been releasing classified documents against the wishes of the United States government, as well as governments from around the world. After giving away important intelligence and military information, WikiLeaks has now released very critical information regarding the government of Afghanistan.
The overall report suggests that corruption is evident all over Afghanistan. The cables have been sent over the past two years from the American Embassy in Afghanistan.
The reports say that the American ambassador located in Kabul has spoke very poorly about Hamid Karzai, the President of Afghanistan. The documents stated that the United States ambassador said the President has an immense "inability to grasp the most rudimentary principles of state building."
According to the documents, the only official in all of Afghanistan that has not been corrupted through bribes is Asif Rahimi, the agriculture minister.
Other allegations include the claims that members of the Afghani parliament were selling their votes for one thousand dollars each.
Information is being reported claiming that an Afghani minister said that Karzai is "under great pressure from political leaders to accept a number of ministerial candidates whose technical skills are lacking." And "that these political leaders are only thinking of dividing up the spoils rather than the quality of government needed to tackle Afghanistan's problems."
Other documents suggest that Afghanistan and members of NATO, including England, are on opposite ends on numerous issues.
The use of money secured from the trade of heroin and other drugs has also affected Afghanistan. One cable said that the money laundering network "is facilitating bribes and other wide-scale illicit cash transfers for corrupt Afghan officials and is providing illicit financial services for narco=traffickers, insurgents, and criminals through an array of front companies in Afghanistan and the UAE."
In addition, reported indicate that of $200 million collected from traffic fees, only 15% actually got spent on government measures.
Other unusual reports pertaining to finances include a sudden $600 million withdrawal just prior to the election on August 20th.
Money was also reportedly taken from numerous projects for developing the infrastructure of the state as well as other projects.
As the government of Afghanistan has already been seen to be very unstable and is need of much guidance of the United States and other world powers, with the newfound elements of corruption throughout the state and its government, there is no telling how this will effect Afghanistan's relationships with other states.