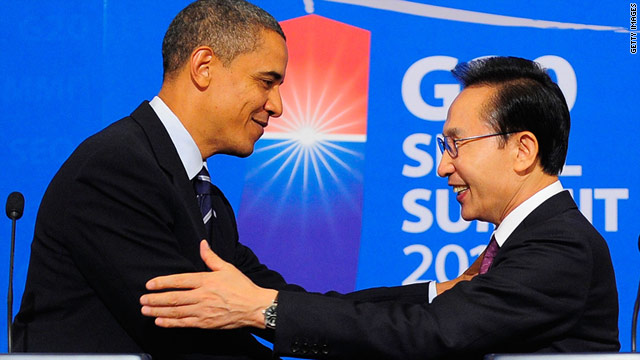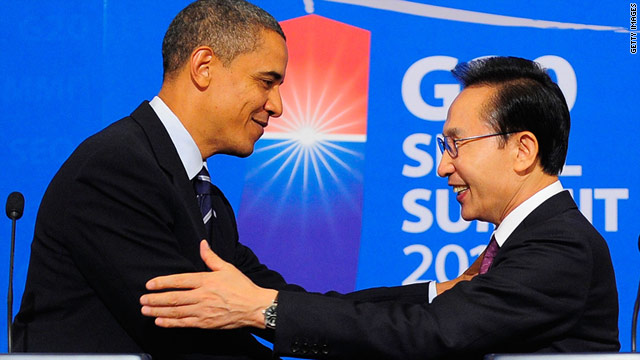 San Francisco (Obama.net)-Despite rising tensions with North Korea and threats of a restart of the Korean War, the United States is not making any changes in their objectives to increase their presence in the world economy and strengthen their trade agreements.
So, as they intended to, the Obama Administration came to an agreement with South Korean officials on Friday for a new agreement on free trade. Congress must approve the terms to the agreement before it can go into effect though.
The agreement strengthens the alliance between the United States and South Korea at a time when North Korea is trying to cause problems for the two.
The new agreement would get rid of nearly 100% of all tariffs on goods being traded between the two states by the end of 2015. With the tariffs being cut, the United States is projected to raise exports of American products by nearly $11 billion.
South Korea will cut the tariff on American automobile imports in half to just four percent and then completely get rid of them by the fifth year of the agreement.
Reports indicate that the agreement is balanced for both sides and the new terms have been called a "win-win" situation for both sides.
The increase in American exports will lead to an increase in job creation in the United States. Numerous workers will be needed in the United States to work on producing goods to meet with the increased demand for those goods in South Korea.
President Barack Obama initially hoped to reach an agreement with South Korea at the G-20 Summit, but the two sides were just a few details away from coming to terms and announcing the huge agreement that has now come.
The deal has been in discussions since 2007 when President Bush was still in office during the second half of his second term.
The new agreement is expected to go through Congress easily as it has facets beneficial to both Democrats and Republicans as well as the upper class and the middle working class.
Jobs will be created to lower the unemployment rate for the middle class and the upper class will profit as the auto industry will increase sales in addition to numerous other industries profiting highly.
While the implications for the current conflict with North Korea are not determined as of yet, what is determined is that the economic situation of both the United States and North Korea are both about to prosper.