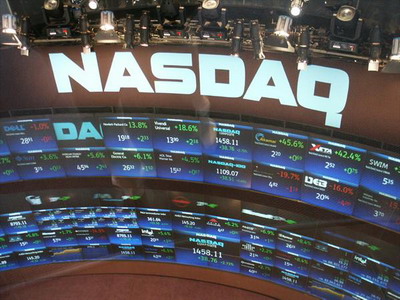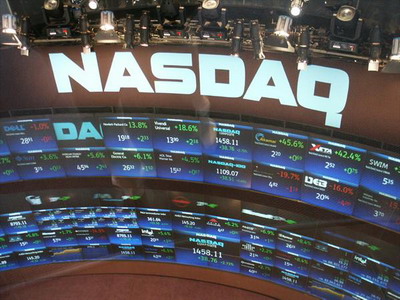 San Francisco (Obama.net)- After three days of respectably solid figures and closings, the American stock market has taken a minor dip on Thursday. The week that started with a fairly strong Monday, a moderate Tuesday, and an average, but acceptable Wednesday, saw a disappointing Thursday.
The day was full of lows for all major markets including oil, with the exception of gold.
In a week that has essentially been a downward slope for the stock market since Monday, the Dow Jones as of midday did not see any figures greater than their opening number of 10,571.75 points. The Dow Jones immediately went down and went as low as 10,523.24 points before making a minor recovery to 10,560.85 points at midday. To close the day, the Dow Jones finished with a comeback at  10,594.83 points, a 0.21 percent increase.
The NASDAQ Composite did no better than the Dow Jones on Thursday. After opening at 2,297.51, the NASDAQ went down to 2,288.71 before bouncing up slightly to 2,293.75 in the middle of the day for the market. The NASDAQ finished at 2,303.25 points, a 0.08 percent increase.
The S&P 500 joined the other two major markets in having a negative day as well. Beginning the day at 1,123.89, the S&P 500 would see no greater figures than the opening one. Much like the other two, the S&P 500 went down to 1,118.88, it shot up a bit to 1,121.02. The S&P 500 would go on to finish at 1,124.66 points, a 0.04 percent decrease.
Unlike the rest of the week thus far, Thursday saw no winners in terms of markets in the United States other than the Treasury. However, the losers were only minor and the losses were nothing great enough to be concerned with.
The United States was joined by the rest of the markets of the world, with the exception of Asia, in the loss column as most other markets saw decreases in points and percentage on the day.
While at the end of the day no one is looking at the numbers with smiles on their faces, the majority of the losses were too minor to worry about. With the success that the week has seen thus far, the losses of Thursday are affordable for most.