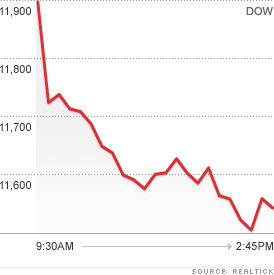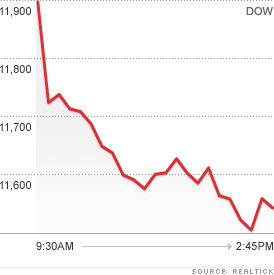 Mortgage rates are currently sitting at nearly all-time lows.
At the end of the week, mortgage rates with 30-year-fixed-rates were at an average of 4.39 percent. This is a 0.16 percent fall from last week and down .10 from last year's average. The rate was as high as 5.05 percent in February of this year.
To add insult, the 15-year rates are at 3.54 percent, the lowest ever. In February, the rate was at 4.29 percent.
The 5 year Treasury-Indexed ARM also has hit a historic low at 3.18 percent. The 1 year rate actually jumped up a bit from last week's 2.95 percent to 3.02 percent.
According to the Mortgage Bankers Association, more people are trying to get purchase loans and refinance their mortgages than last year. Almost six percent more people are looking to get loans and almost eight percent more are looking to refinance.[readnext]
The stock market is doing no better. As of press time, the Dow is down 3.67 percent, the Nasdaq is down 4.16 percent, and the S&P 500 is down 3.81 percent. The Dow Jones dropped over 400 points with nearly 200 being lost in the opening minutes of the day.
And it does not help matters that in July, tens of thousands of public workers were relieved of their duties as budgets were slashed all over the country. Thus, the unemployment line grew and the job growth tracker slowed down by a notable amount.
Lets all hope we don't see a double dip recession.