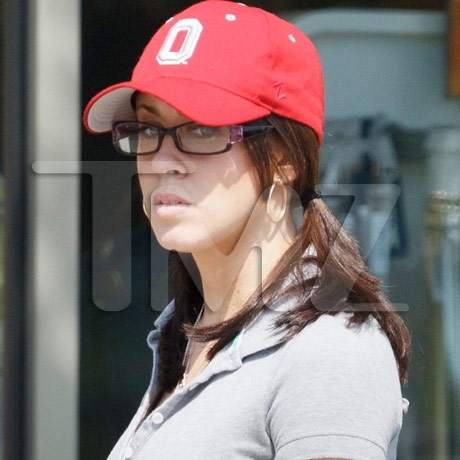 Leave it up to TMZ to track down and photograph Casey Anthony. Where was she hiding you may ask?
Ohio.
TMZ got their hands on photos of Casey Anthony (below) shopping on Sunday July 31st by herself. There are several other photos where she is seen texting or reading her phone. And others of her drinking what appears to be coffee.
To blend in better, she is spotted wearing a red Ohio State hat and dark sunglasses. Besides the cap and glasses, no other changes to her appearance seem to have been made.
We are also told that Casey has not been in Ohio this whole time but instead changes locations frequently. We cannot confirm if that is true.
You can see the photos for yourself by scrolling through the gallery here:
Casey Anthony spotted in Ohio

As our nation's obsession with Anthony continues, it is yet to be determined if she will be forced to return to Florida to serve her one year probation on forging check charges.
For other photos of Casey Anthony partying, can be found here.