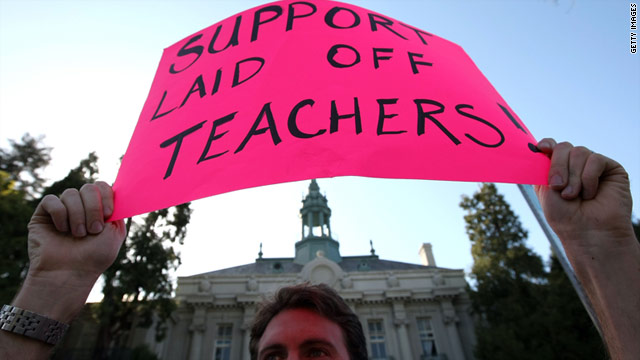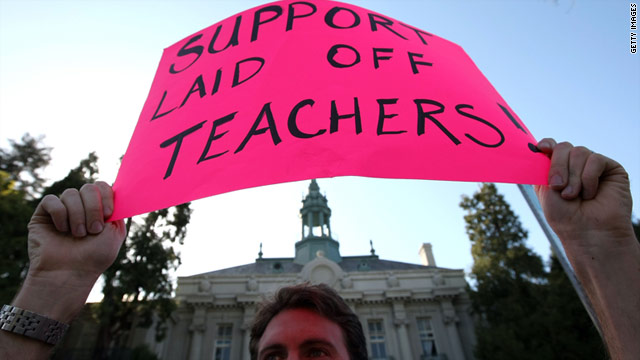 It was recently announced that in July and August, over one hundred thousand men and women were expected to be let go from public jobs, particularly from the education field. Wednesday, the drastic process of releasing approximately 110,000 public employees began early.
In the Milwaukee Public School System, 519 workers are going to be let go. Of those 519 men and women, a staggering total of 354 of them are teachers. The reason behind the high amount of cuts in the one city have to do with a total of 84 million dollars being cut from the total funding of the state of Wisconsin.
According to Gregory Thornton, the Superintendent of the school district, the average class size is expected to increase. In addition, Thornton said that the influx of new textbooks is going to decrease significantly and the use of older editions is going to continue for longer than normal. Essentially, on average, there is going to be two hundred dollars less to spend per child in the school system in the state.
Thornton also announced that most of the teachers that are going to lose their jobs are elementary school instructors.
More bad news is coming to the Milwaukee School System. In addition to the pink slips that are going to be passed out on Friday and the decrease in state funding, just under one hundred million dollars from stimulus funding from the federal government are about to run out, summer school options are being cut back, and five hundred job opening are not going to be filled up on top of the 519 lay offs.
The Milwaukee Public School System has already had to cut back 182 million dollars. As a result, nine schools have actually ended up closing their doors.
The majority of the budget goes to paying teachers, administrators, and employees. That leaves minimal funds for supplies and basic needs for students.
It is difficult to comprehend. The base of all success in life is education. However, it seems that in the United States of America that the foundation that is education is becoming less and less attainable at a high quality.
With funding continuing to drop for education in the United States, it is hard for programs like Obama's Race to the Top to reach their goals.
How can we expect to succeed economically as a nation if we cannot provide the most basic need of an education to the children of America?