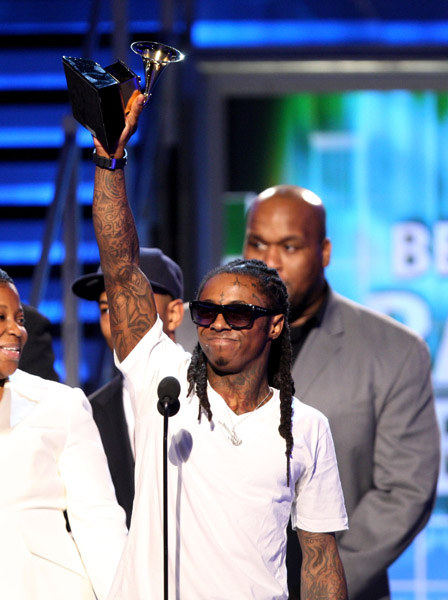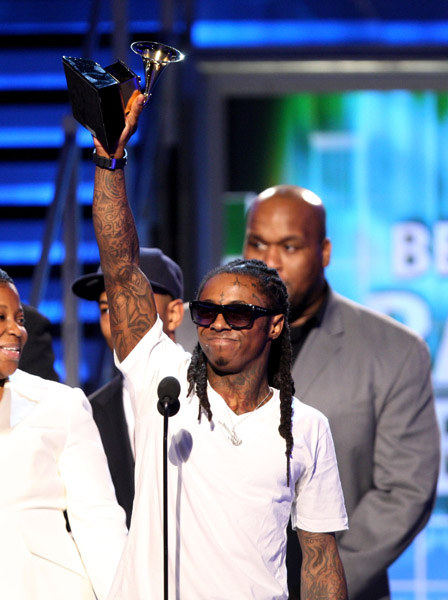 Arguably music's biggest star, Lil Wayne was sentenced to one year in a New York State prison in March. The rapper, born Dwayne Michael Carter, Jr., pled guilty to having a gun that was loaded in Manhattan in 2009. He had the gun on his tour bus.
The Grammy Award winner was never expected to stay in jail for the whole year. His goal was to get out early for good behavior, which ended up being the case. Wayne did have to spend the last month of his sentence in solitary confinement because he was caught with headphones and a charger for an mp3 player.
Wayne was released from Rikers Islands Thursday morning at approximately 8:35 am ET.
The release of the Young Money superstar has been one of the most anticipated events in the music industry this year. Chants of "Free Weezy" have been heard throughout the hip hop community all year, as well as throughout America as his countless fans have been counting the days down until the artist could finally exit prison.
Mack Maine, Wayne's personal friend and the president of Young Money records, told MTV earlier this week that a party will be held in Miami this Sunday to welcome Wayne back.
Wayne has been communicating with his family, friends, and fans throughout his stay at Rikers Island. The rapper was permitted visitors and also started a blog to stay in touch with his fan base.
Furthermore, the rapper did not stop releasing new music despite being in jail.
Prior to entering prison, Wayne was reported to have recorded approximately a dozen music videos and around one hundred new tracks and verses. Much of the work has been trickling out while he has been incarcerated.
On his 28th birthday, Wayne released I Am Not A Human Being, which quickly rose to number 1 in the United States.
With the release of Wayne, many are questioning if the eight months behind bars has affected his abilities. The answer to this will come soon as Lil Wayne is expected to begin work on the highly anticipated Tha Carter IV.
After being an active rapper since the age of ten and releasing his first album as a member of the Hot Boys at age fifteen, one would be ill advised to bet against Lil Wayne's chances for success in his life after prison.
Wayne's final message to his fans from his jail cell came on Tuesday. The artist said, "I vow to continue to be me," and "I don't have to change for no one, but God. I will be the same Martian I was when I left, just better."
Note: You can find the first photo of Lil Wayne out of jail here courtesy of Radio Big Boy.