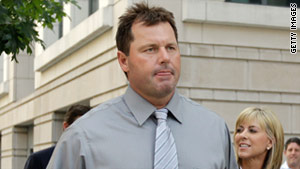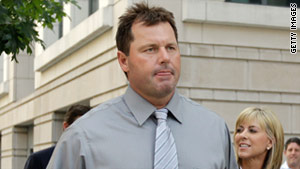 Friday, Judge Reggie Walton addressed the prosecution in the Roger Clemens perjury trial. The United States District Court Judge slammed the team trying to put Clemens in jail when they asked for a retrial. The reasoning behind his anger was that the reason a mistrial occurred to begin with was because the prosecutors ignored his rulings about evidence that he deemed inadmissible.
The judge said, "I would hate to believe they just blatantly disregarded rulings that I made, but it's hard for me to reach any other conclusion." The mistrial was called in July.
Clemens was on trial for obstruction of Congress, perjury, and providing false statements to Congress. The violations allegedly occurred in 2008 when Clemens was before Congress denying steroid use.
In July, the prosecution played footage of a testimony by Laura Pettitte, the wife of former New York Yankee and Houston Astro Andy Pettitte who was Clemens' teammate on both teams. Judge Walton previously told them that her testimony would not be allowed as evidence.
The prosecution wants the judge to allow a retrial. They are claiming that the footage was shown on accident. Clemens' lawyers are not buying the claim. Judge Walton is currently looking over the claims involved to decide if the trial is worth going through with for a second time.