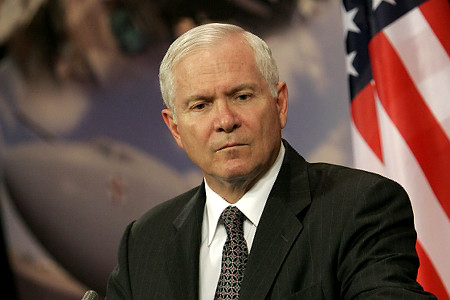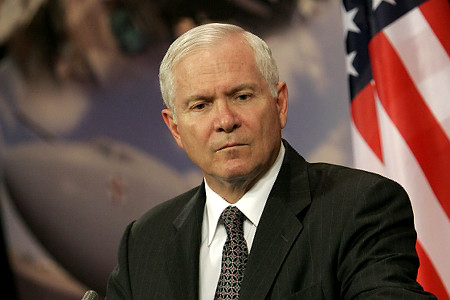 San Francisco (Obama.net)- For months, Congress debated whether or not to repeal the age-old policy of not allowing open gay and lesbian soldiers to serve in the United States military known as "Don't Ask, Don't Tell." This month, both the Senate and the House of Representatives agreed to repeal the unjust policy and open the door for open homosexual to join the military and show their patriotism through defending their fellow Americans. The repeal was made official when President Barack Obama signed the piece of legislature into law, forever changing the military policies of the United States.
However, Robert Gates, the Defense Secretary, announced that while the policy is repealed, other steps need to be taken before the new legislature goes into effect.
The new policy will not take effect until sixty days after the Obama administration decided that the branches of the American military are prepared.
There is no current timetable for when the decision to begin the new policy will come.
Gates said, "In order to prevent any confusion, I want to be perfectly clear, at this time, there are no new changes to any existing Department or Service policies. Service members who alter their personal conduct during this period may face adverse consequences."
Obama, along with other officials, will need to be certain that the new policy will not hurt the practices of the military or have any detrimental effects before the "Don't Ask, Don't Tell" policy can be fully repealed.
Under the new policies, there will be no special treatment for homosexuals. Among the things not to be segregated for heterosexuals and homosexuals in the military are housing and restrooms. However, there will be certain exceptions where homosexuals will get their own facilities.
In addition, soldiers who are adamant about not working alongside open gays and lesbians will not be permitted to resign from their posts until their contracted time in the military is completed.
It is obvious that not everyone is open to the idea of allowing homosexuals to serve in the military, but the refusal to do so brings about questions of equality in civil rights. While there are clear reasons as to why many men and women would not be comfortable with serving in the military with open gays and lesbians, to not allow those homosexual men and women to serve in the military would be to deny them a right that is extended to all other Americans.