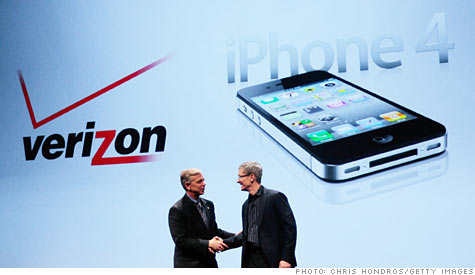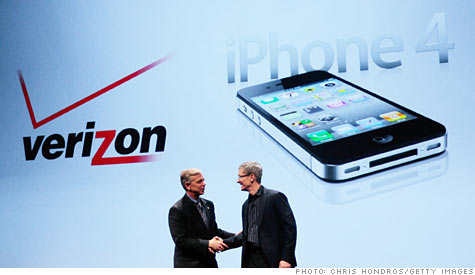 After Verizon iPhone rumors have circulated for the better part of the last year, the official announcement confirming the gossip has finally come.
Since it first came out four years ago, the iPhone was only available through AT&T in the United States. Other service providers like Verizon and T-Mobile had to compete with AT&T's stronghold on the Apple smartphone so they made their own versions, most notably the Verizon line of Droid's.
But now Apple is expanding its market by allowing someone other than AT&T to sell their popular phone.
Tuesday, it was officially announced that the iPhone will be coming to Verizon in February of this year.
The announcement came from Lowell McAdam, the president of Verizon, during a press conference held in New York City.
Dan Mead, the Verizon CEO, told reporters that on February 3rd, Verizon subscribers can preorder the new phone and it will be available online and in stores beginning February 10th. He further informed Verizon subscribers that those who are currently eligible to get their upgrades can do so to get the new iPhone.
The Verizon version of the phone is formatted to run on the CDMA network that Verizon smartphones currently run on.
Prices for the phone will range from $199 for the 16 GB version and $299 for the 32 GB phone. Both plans are for two-year contracts. The prices are in line with the ones being offered by AT&T. The cost of the data plans for the Verizon version of the phone were also not discussed.
One issue with the phone is that Verizon's 4G network dubbed Long-Term Evolution (LTE) is not yet fully prepared. So for at least the time being, Verizon iPhone owners will be on the 3G CDMA network and will not be able to talk on the phone and be online at the same time.
The reason for the decision to use the CDMA network over the LTE network was explained by Apple's Tim Cook. He said, "The first generation LTE chip sets force some design compromises, some of which we would not make. Secondly, and most importantly, Verizon Wireless customers have told us they want the iPhone now."
Mead added, "We have a tremendous 3G network, the best in the country, and we want customers to be able to take advantage. This was the best thing to do at this time for our customers."
Some bad news for AT&T subscribers who want to switch over is that they would have to get a new phone to do so and potentially pay a fee of over three hundred dollars to terminate their AT&T contracts early.
Good news for Sprint customers is that because their smartphones also run on the CDMA network, the iPhone might soon come to Sprint as well.