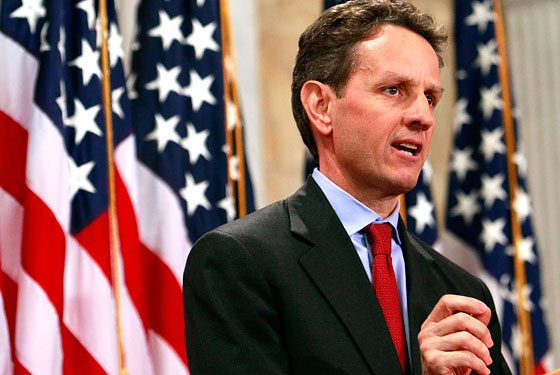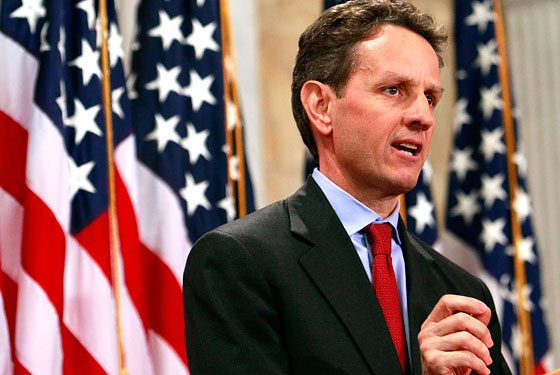 San Francisco (Obama.net)- The unemployment rate in the United States of America is still close to ten percent. The work of President Barack Obama and his administration to boost the economy and bring about new jobs has worked, but other jobs have been getting cut to keep the unemployment rate from improving. Now, Treasury Secretary Timothy Geithner is now reporting that the rate is actually expected to rise again.
Geithner made it clear that the economy is in fact improving, just not at the pace that he and Obama would prefer.
The most recent financial report showed that the United States Gross Domestic Product rose 2.4 percent, which is a slower pace than earlier in 2010, but is still a positive growth, which is what Obama and his administration want.
Geithner said that those numbers meant that "the private sector is getting stronger," and "that part of the economy, which is what matters for the future, is getting progressively stronger and that's very important."
Republicans are arguing that Obama should extend the Bush tax cuts to all American's in order to protect the unemployment rate, but Geithner said that the best move is to protect the middle class of America and the small businesses.
Geithner clearly said, "we're going to keep dividends and capital gains rates, the taxes that go to business, to capital investment, at a modest rate going forward."
Geithner also stated that the responsibility of the Obama administration is to protect the public interest and not the private sector by cutting the taxes for the large corporations.
Geithner said that Obama's goal is to put in the proper reforms in place in order to protect the American system and keep it from economic crisis or collapse.
With the jobs created, the growing GDP, the proposed tax cuts, and the reforms, especially on Wall Street, President Barack Obama is rebuilding and stabilizing the United States economy, despite it being a pace slower than he would like.
And despite the potential rise in the unemployment rate, Obama is still pressing for an increase in job growth, which will come after the countless factories that have been constructed in the last year will open.