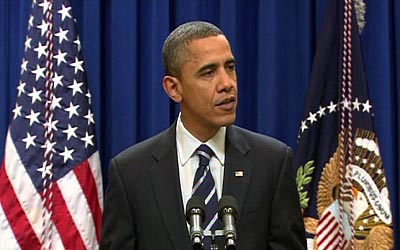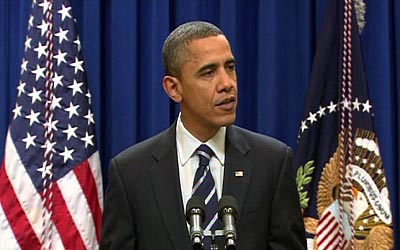 San Francisco (Obama.net)- After much debate for the last few months, Republicans and Democrats finally came together one two issues where for a long time it looked like neither side was going to budge one bit.
Monday, President Barack Obama announced the new historical deals.
Obama told reporters that the tax cuts issued by President George W. Bush during his presidency would be extended for two years. Tax breaks from the stimulus package last year will also be extended for families and students. Small businesses will be able to report the investments they make in 2011 as write-offs in their taxes as well.
Also, the unemployment benefits from the 99 Weeks extension will be extended another 13 months. In addition, for the next year, the payroll tax will drop by 2%.
Both Republicans and Democrats had to compromise on the matters that were worked out with the assistance of the Treasury.
Obama said that the compromise was made because it is in fact what is best for the United States at this time. Obama said, "We cannot play politics at a time when the American people are looking for us to solve problems."
One unfortunate side effect of extending the tax cuts and unemployment benefits is the hit that deficit spending will take. According to Obama, trillions of dollars will be needed to accommodate the tax breaks and the benefits plans.
Democrats were not very pleased with the announced agreement. Many, like Ohio's Sherrod Brown, contend that the final plan favors the Republicans vision more than it does Democrats.
However, Obama is adamant that for the best interests of the American people, the tax cuts and the benefits must be extended. The President of the United States said, "I know there are some people in my own party and in the other party who are willing to let this fight continue. I'm not willing to les us slip backwards just as we're recovering from this devastating recession."
Both sides had to give up some principles in the compromise.
Democrats had to allow Republicans to extend the tax cuts for Americans making over $250,000 per year. And Republicans had to agree to the increased spending by Democrats on the payroll tax cuts and the unemployment benefits.
President Obama made it perfectly clear, "We've got to make sure that we are coming up with a solution even if it is not 100% of what I want or what the Republicans want."
The compromise now goes to the United States Senate for approval.