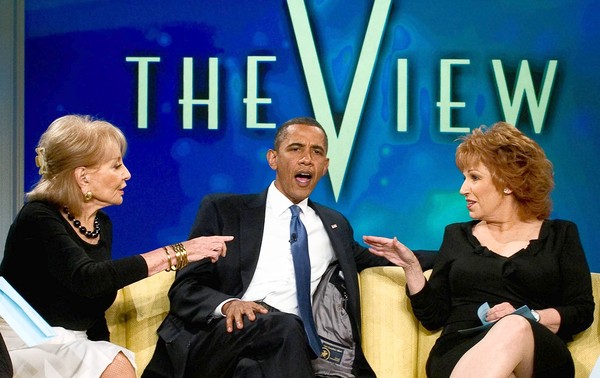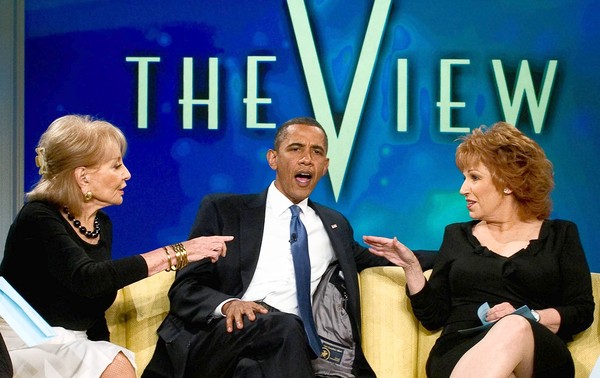 President Obama appeared on The View yesterday and talked everything from Snooki to Lindsay Lohan to Chelsea Clinton's wedding.
Obama on Snooki
The View hosts asked Obama, ""Should Snooki run as mayor of Wasilla?" And he replied, "I've got to admit, I don't know who Snooki is."
Obama on Lindsay Lohan
Joy Behar asked "Do you know that Lindsay Lohan is in jail?" And Obama replied, "I actually know that, yes. I did."
Obama on Chelsea Clinton's wedding to Marc Mezvinsky
Barbara Walters asked President Obama if he was invited to Chelsea Clinton's wedding and he replied, "You know, I was not invited because I think Hillary and Bill properly want to keep this as a thing for Chelsea and her soon-to-be husband. And I'm going to have the exact — I'm letting you guys know now, y'all probably will not be invited to Malia's wedding or Sasha's wedding."
Obama strategically ducked the Mel Gibson question
Joy Behar asked Obama, "Does Mel Gibson need anger management?" And he strategically replied, " I haven't seen a Mel Gibson movie in a while."
Overall Barack Obama did a great job in addressing questions from the hosts and fitting into The View's culture. It's been the quietest the hosts have ever been and rightfully so. They handled the situation professionally and also got their highest single single show ratings ever. Win win for everyone.