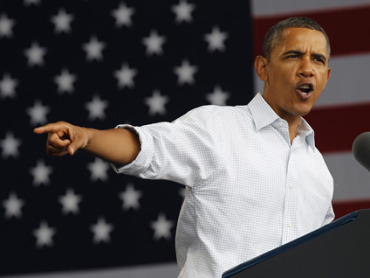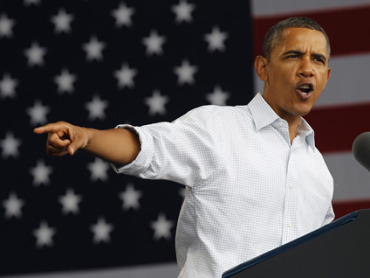 San Francisco (Obama.net)- Ever since it became an American holiday, Labor Day has been widely known as the day that millions of Americans who work day in and day out finally get a day off in honor of themselves. Many spend this day relaxing at home with their families, taking one last mini vacation with their loved ones, or getting together with friends for a good old-fashioned barbeque.
However, this year, with the unemployment rate so high, many Americans were not celebrating on Monday. Most were at home frustrated with their current economic situation.
Thus is why President Barack Obama was also not sitting at home or eating barbeque, but was instead in Milwaukee, Wisconsin talking about plans to improve the United States economy.
Obama urged Congress to set aside fifty billion dollars for infrastructure construction. Obama told his Milwaukee audience about his goals of "rebuilding and modernizing America's roads, and rails and runways for the long term."
Obama said, "we used to have the best infrastructure in the world. We can have it again.
Obama's plan would reconstruct 150,000 miles of American roadways, 4,000 miles of railroads, and approximately 150 miles of runways in America's airports, according to statistics from CNN.
The roads will not be constructing themselves obviously. Thus, Obama's plan would require the hiring of thousands of workers, which would in turn boost job growth and employment over the next six years.
Part of Obama's plan involves that an Infrastructure Bank be set up to make sure that the right projects get the most money in order to make sure that none of the money goes to waste, such as to rebuild a road that is not in bad shape.
Obama once again is calling for bipartisan support on this bill.
Obama is trying to get the bill passed before Congress goes into campaign mode and steps away from Washington D.C. in order to maintain office in their respective districts and states.
Obama's choice to speak in Wisconsin had much to do with Wisconsin being a swing state in this election. Obama's speech coming up on Wednesday in Cleveland, Ohio is for the same reason, to help the Democrat's in a swing state.
With the economy in turmoil, it is very crucial for Obama to get as much work done as he can while he knows that his party has the majority in Congress.