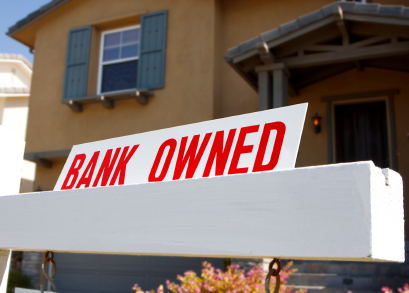 We've been getting a lot of questions recently on how exactly does Obama's Loan Modification and Foreclosure Program work. So we decided to write another detailed summary of it. Feel free to leave your comments or questions at the bottom with any thoughts or questions you have.
In a recent plan to help prevent homeowners from having to go into foreclosure the federal government has started the Homeowner Affordability and Stability Plan.  President Obama has shown a strong support for this plan by allowing $75 Billion in funding.  With the president's support this plan is often referred to as Obama's home loan modification program.
There are two main aspects to this loan modification plan.  One part is geared towards homeowners who cannot take advantage of a home mortgage refinance because of the depreciation in the value of their home due to the "housing bust."  These particular cases occur when the mortgage loan amount is more than 80% of the market value of the house due to the home depreciating in value.
The other side to Obama's loan modification program targets those homeowners who are on the verge of foreclosure and want to modify their mortgage so that they will be able to make their monthly payments.  Anyone who is in serious jeopardy of foreclosure, either from finding payday loans online or for having an adjustable loan, should act as quickly as possible to take advantage of this extra federal funding earmarked for struggling homeowners.
If you are considering taking advantage of Obama's loan modification program here are some guidelines to see if you qualify for federal assistance:
The applicant should submit the latest tax returns, two of the most recent pay stubs and an "affidavit of financial hardship" which they can write themselves, explaining the financial hardships they have faced in recent months.
The monthly payment is adjusted so it cannot exceed 31% of the current gross monthly income of the applicant and, because of this, the applicable rate of interest can go as low as 2%
The home should neither be condemned nor vacant
The home for which the Obama's loan modification program is being sought should be a single family residence and not for commercial purposes
The home should not be owned by the investor but be the primary resident of the homeowner
The duration for repaying the loan can be prolonged to a maximum of 40 years
Obama's Loan Modification current expires in December 31, 2012
The first mortgage must have originated on or prior to January 1, 2009
Homeowners who are current in monthly payments can get an annual reduction of $1,000 in the principal amount for a period of 5 years
While it may seem like there is a lot of stipulations surrounding this loan modification program it is actually quite easy to qualify for if you are on the verge of foreclosure.  Whether your home mortgage is now more than 80% of the current market value of your home, or you are in serious jeopardy of being foreclosed on it is highly recommended that you take the necessary actions to utilize Obama's loan modification program.