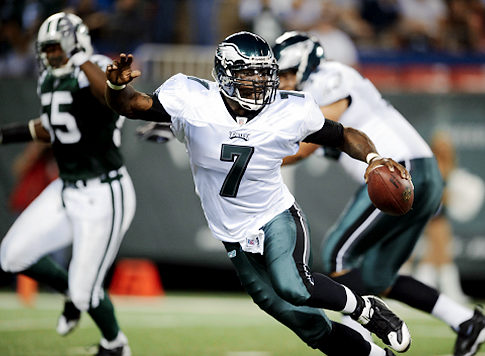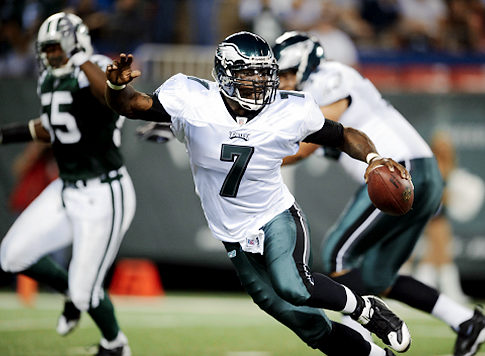 San Francisco (Obama.net)- President Barack Obama spends most of his time fully enveloped in political issues and working on new policies and strategies for improving the American economy and the unemployment situation in the United States. However, President Obama is also an avid sports fan. Obama is well known for attending basketball and baseball games in both Washington and Chicago. Obama has also called up multiple championship teams in the pro ranks as well as college teams to congratulate them on their successes.
And on Monday Obama stepped into the sports world once again. This time Obama reached out to the National Football League community via a phone call to Jeffrey Lurie, the owner of the Philadelphia Eagles.
The phone call centered on the signing of former Atlanta Falcons quarterback Michael Vick.
Vick spent nearly two years in prison for funding and playing a major role overall in a system of dogfighting that saw many pitbulls get killed. As a result of his arrest, Vick lost millions of dollars, all of his endorsement deals and sponsorships, and at the time it seemed that he was going to lose any hope of a future in the NFL as well.
However, after getting out of prison early for good behavior, Michael Vick officially announced that he was seeking to once again enter the NFL and regain the career he once had.
Soon, the man who once signed a contract worth well over $100 million with the Atlanta Falcons signed a deal with the Philadelphia Eagles that saw him earn less than $2 million in 2009.
Today, Vick is one of the top quarterbacks in the NFL. His performance on the field this season has been better than prior to his jail term and at 30 years of age, the Virginia Tech Alum is at the peak of his game and in the MVP talks.
When Obama called Lurie, he spoke highly of the Eagles for giving the NFL star a second chance to play the game he loves.
Obama told Lurie that "many people who serve time never get a fair second chance," and that "it's never a level playing field for prisoners when they get out of jail" and that he was happy with the Eagles for giving Vick a second chance that many in his position don't get.
While Obama has openly spoken against the crimes Vick committed that landed him in prison to begin with, he also realizes that Vick served the time he was told he had to serve and now that he is out of jail he deserves a fair chance to regain his career and life, which the Eagles allowed him to do.