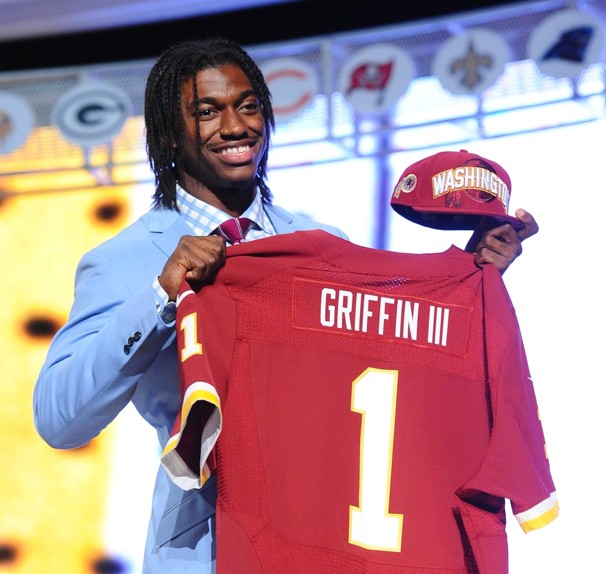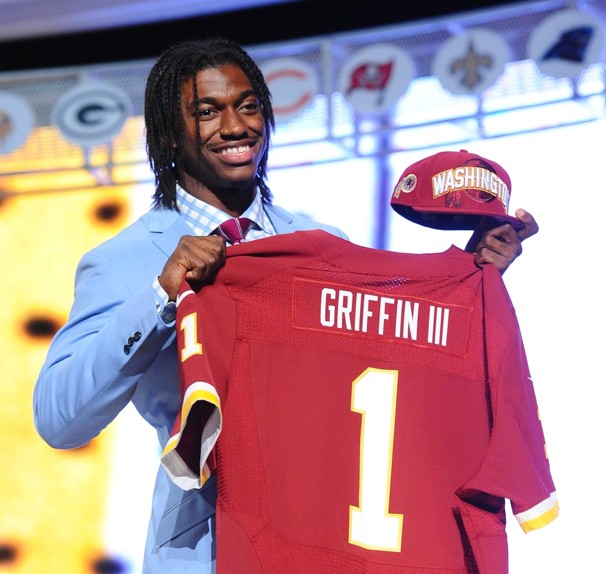 In what has become one of the most anticipated days on the NFL calendar, today was the first round of the NFL Draft.
As expected, the Indianapolis Colts picked up Andrew Luck from Stanford to be the man to replace the legendary Peyton Manning. And the Washington Redskins took Robert Griffin III from Baylor in the hopes of finally getting a franchise quarterback.
Running Back Trent Richardson went to the Browns and wide receiver Justin Blackmon was picked up by the Jacksonville Jaguars.
The Dallas Cowboys made a splash by selecting cornerback Morris Claiborne. The Miami Dolphins made what many considered the smart move and took quarterback Ryan Tannehill.
Michael Floyd of Notre Dame went to the Arizona Cardinals as Oklahoma State quarterback Brandon Weeden was picked up by the Browns. And the Super Bowl Champion New York Giants picked David Wilson the running back.
The first round of the NFL Draft saw numerous trades and a few surprise selections. In the coming days, we will see the remaining six rounds as teams continue to fill their rosters and bring in men who they hope will lead their team to future championship glory.