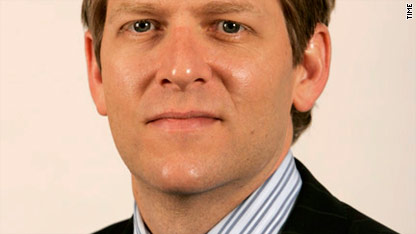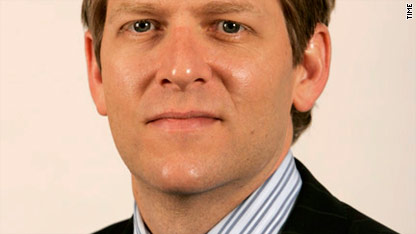 For the last two years, the name Robert Gibbs has been heard throughout the news. Gibbs has been the White House press secretary for the first half of President Obama's first term in office. For all of the major announcements that Obama did not deliver himself, Gibbs stepped up to the plate and was the spokesperson that Americans heard from the most.
But now, Gibbs is stepping down from the position.
Numerous candidates were looked at to take over. From a field that included White House staff like Stephanie Cutter, Jen Psaki, and Bill Burton, it was Jay Carney who was given the nod to become the new press secretary.
Bill Daley, the new chief of staff, announced the decision on Thursday.
Reports indicated that the man who once wrote for Time magazine was the favorite from the start.
One unnamed source said that it was clear that Carney would succeed Gibbs before Daley was even named the chief of staff. The source said that the only reason Daley even looked at other candidates was to make sure for certain the Carney was in fact the right person for the job.
Daley also announced that David Axelrod, Obama's senior adviser, and Jim Messina, the deputy chief of staff, are now on their way to Chicago to work on the reelection campaign for 2012.
The new Chief of Staff also introduced his new deputies. Alyssa Mastromonaco will be in charge of operations and Nancy-Ann DeParle will be responsible for matters pertaining to policy.
Also, Rob Nabors is now Obama's Chief Liaison to Congress.
Ron Bloom will now be the manufacturing policy assistant to President Obama.
Stephanie Cutter is the new deputy senior adviser and assistant to Obama.
Emmett Beliveau, Jon Carson, Danielle Crutchfield, David Cusack, Mike Strautmanis, Jessica Wright, and Brian Deese have also been named to the new White House staff.
With the recent shakeups to both Congress and the staff at the White House, it is fair to say that President Barack Obama will have a fair amount of work on his hands.
With new people learning new jobs and having new responsibilities, there is sure to be at least a short adjustment phase.
However, with the changes come fresh minds with fresh ideas that could be exactly what the United States of America needs in order to make the final steps towards economic recovery and social improvements.