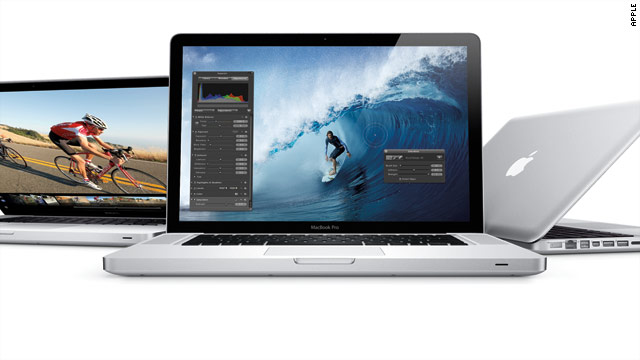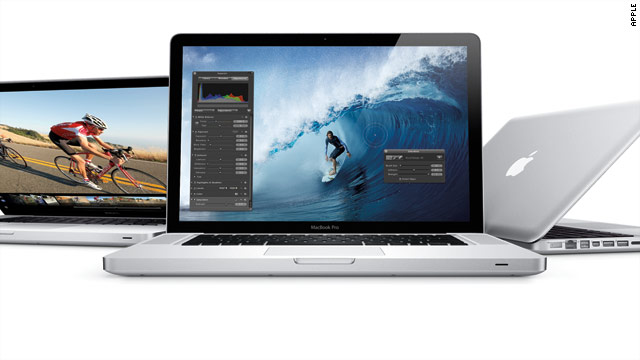 In the new millennium, there is no question that the technology world is ruled by Apple. From mp3 players to phones to computers, Apple does it all. Their products continually revolutionize the technological world.
iPod's changed the way people listened to music and essentially are making CD's obsolete.
iPhone's completely changed the way phones are made. Before, cell phones were made to be able to only make phone calls and send text messages. Some were able to do a few other things, but it was the iPhone that blazed the path for what smartphones are today and is what all other phones are compared to.
Then there is the iMac and MacBook line of computers: the computers that never get viruses and run faster than basically all other computers available to the public.
Now Apple is taking the MacBook Pro one step further with the newest models.
According to reports from officials from Apple, the new line of MacBook Pro's are going to be nearly two times as fast as the previous line.
The Intel processors in the new computers are some of the fastest ever made. With them, the new MacBook Pro's will be able to go as fast as 3.4 gigahertz, meaning they will be able to do 3.4 billion calculations every second.
In addition, the new computers will feature the new "Thunderbolt" technology. It will provide those who buy the new computer with a new way to connect their video cameras and digital cameras to their computers without having to use USB ports. They are said to work function faster than USB ports.
According to Apple, the Thunderbolt technology will be twenty times faster than the common USB ports.
The price range for the new MacBook Pro computers will be as cheap as $1,200 or as expensive as $2,500. The screens will also ranges from 13-inches to 17-inches.
The computers will come with Core i5 or Core i7 processors Also, they will be as fast as 2.0 or 2.7 gigahertz, but have the power to hit 3.4 gigahertz if need-be.
They will also have FaceTime. Thus, they will be able to conduct video chat with iPods and iPhones.
Once again, Apple has put together the best computer on the market.
Apple keeps improving upon its own innovations. The new MacBook Pro is by far the fastest and most developed computer available to the public.
The only question is what will Apple come up with next?