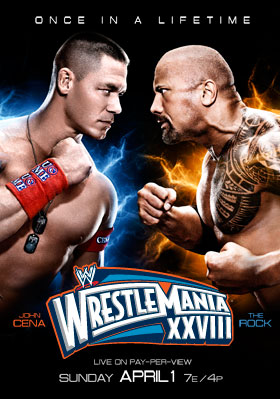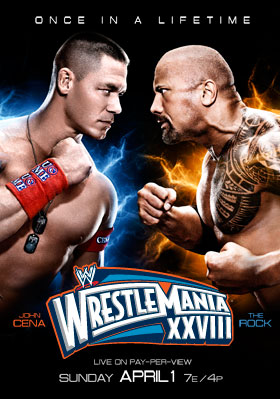 Two of the biggest professional wrestlers in history will finally meet face to face this Sunday night in Miami at WrestleMania 28, live on pay-per-view. The Doctor of Thuganomics versus the Brahma Bull. The Chain Gang Soldier versus the Great One. John Cena versus The Rock.
After over one year of buildup, John Cena and Dwayne Johnson will finally meet up in the ring for the first time ever. The man who has been the face of the WWE since 2005, John Cena, will defend all of his accolades against the man who helped build the Attitude Era, The Rock.
Months of promos have gotten personal and it is finally time to see who the better man is. For Cena, this match will either certify that he is one of the best of all time or prove that he cannot hang with someone who has not been an active competitor for nearly 8 years. For Johnson, this match will show that he is still one of the best or show that he is past his prime and cannot keep up with Cena.
Also main eventing WrestleMania this year is the Hell in a Cell match between Undertaker and Triple H. Refereed by Shawn Michaels, this match signifies the end of an era as the last two men who led the transition from the end of Hulkamania to the beginning of the new generation have what is likely to be their final match.
But what matters most for the company is how well the rest of the superstars perform. This is the night new stars are made. Men like CM Punk, Randy Orton, Sheamus, Cody Rhodes, The Miz, Dolph Ziggler, and others are in position to solidify their spots on top of the business.