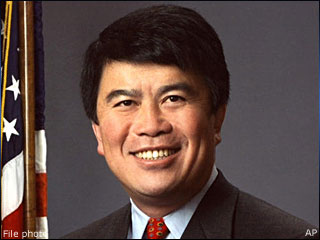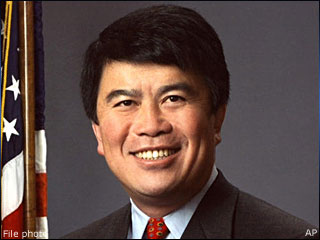 Moments ago, David Wu, the Democratic Representative from Oregon, announced that he was stepping down from his post. The decision comes after accusations of him making sexual advances on a young woman despite her making it clear she was not interested in Wu.
Wu said today, "I cannot care for my family the way I wish serving in Congress and fighting these very serious allegations." He went on to say that his resignation "is the right decision for my family, the institution of the House, and my colleagues. It is also the only correct decision to avoid any distraction from the important work at hand in Washington."
Wu said he would officially step down once the debt ceiling solution is reached.
Wu had been elected into Congress a total of seven times. He was not asked to step down, but Nancy Pelosi did request an investigation into the allegations.[readnext]
Wu has a history of poor choices. He has sent inappropriate emails to his own staff members and became so eccentric that his own staff asked him to seek counseling.
A special election is going to take place in the near future to find a suitable replacement for Wu in Oregon.
Wu clearly paid close attention to the situation that Anthony Weiner went through in New York. Wu understood that once the allegations were out there, it is best to step away from the spotlight and not to turn up the lights even more.