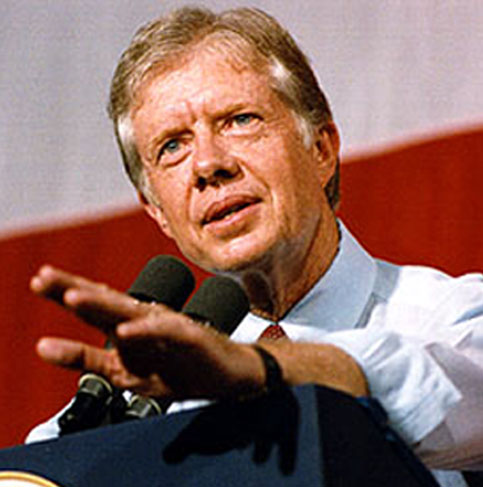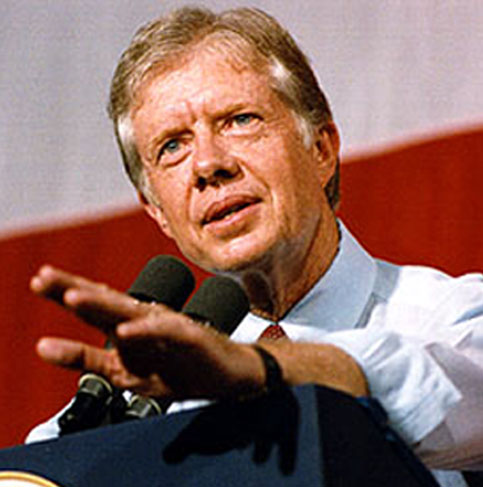 San Francisco (Obama.net)- Aijalon Mahli Gomes illegally came into the country of North Korea in January and was caught in the act by North Korean authorities. Gomes was told he would have to pay the North Korean government a total of 600,000 dollars for illegally entering the nation and would have to work 8 years of manual labor for the government.
Lucky for Gomes, former President of the United States of America, Jimmy Carter, heard of the incident and went over to North Korea to speak on behalf of Gomes in an effort to get North Korea to release him.
The Carter Center located in Atlanta, Georgia issued a press release after the event.
The release read, "At the request of President Carter, and for humanitarian purposes, Mor. Gomes was granted amnesty by the chairman of the National Defense Commission, Kim Jong Il. It is expected that Mr. Gomes will be returned to Boston, Massachusetts early Friday afternoon to be reunited with his mother and other members of his family."
Carter has a deep history in negotiating with North Korea. Carter helped get nuclear peace treaties signed in the 1990's between the United States and the isolationist communist state. The "Agreed Framework" between Carter and Kim Il Sung lasted until 2002 when the Bush Administration made accusations against North Korea.
Carter's visit to North Korea is reminiscent of former President Bill Clinton's visit to the same state earlier in President Barack Obama's first term in office. Clinton went to North Korea and met with Kim Jong Il himself. Clinton negotiated Laura Ling's and Euna Lee's release from prison. The two were put in prison and given twelve years of manual labor after entering the country in March of 2009.
With tensions between the United States and North Korea still high, the compromise by the North Korean government is a welcomed sight. With North Korean displeased with the alliance between the United States, Japan, and South Korea, and the United States upset with North Korea's nuclear ambitions and concerned with their relationship with China, the problems between the two states are surely nowhere near coming to an end.