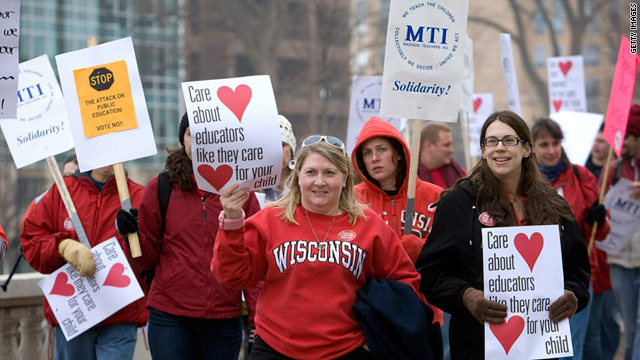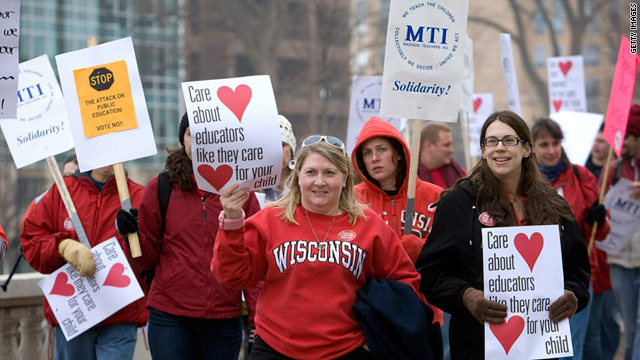 Having to deal with a budget that needs more funding than is available is nothing new to the politicians of the United States. Something else that is not new is the fact that education is often the department to get the short end of the stick.
For years there have been major complaints about how education continues to face budget cuts and graduation rates are not top notch while prison funding, among other programs, continue to gain financial backing.
And in these tough economic times we are currently facing, it is no surprise that funding has fallen short again and unfortunately, it is education that is taking a hit again as well.
In Wisconsin, as well as 39 other states, the funding for education has come up short. In the United States, the amount of funding available for education is coming out to be $140 billion less than what is needed. In Wisconsin alone there is a shortage of $137 million needed to fully fund the education department.
Anne Bryant of the National School Boards Association said that previously, state governments were able to resolve issues with the budget, but now the ability to do so is proving to be as big of a challenge as it has ever been.
This is evident in Wisconsin where the government is looking to make cuts to health care benefits and pensions for teachers.
Bryant said that the main issue that teachers have is that with the cuts, it is likely that the education quality in the United States will fall in proportion to the amount of funding for it.
According to Frederick Hess of the American Enterprise Institute, some of the measures being taken by schools in America to deal with the lack of funding include not buying new editions of textbooks as soon, avoiding using heaters and air conditioners as much, shortening school bus routes, and getting rid of elective courses and nonessential afterschool programs.
Hess said that what is likely to happen now is that more districts would be shortening the number of total school days in the calendar year and laying off teachers.
What is needed is for labor unions to work with government officials and policy makers to work out a compromise "to address unaffordable pensions, health care, or salary costs," said Hess.
The situation is critical. Without question, the education department is one of the most important in the United States.
The need for quality education is obvious from the bottom of the system through the top. What is needed is for unions and policymakers to come together to do the best they can with the unfortunate limitations.