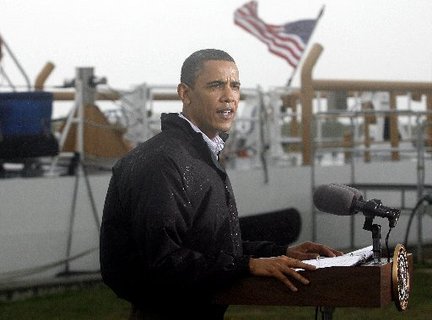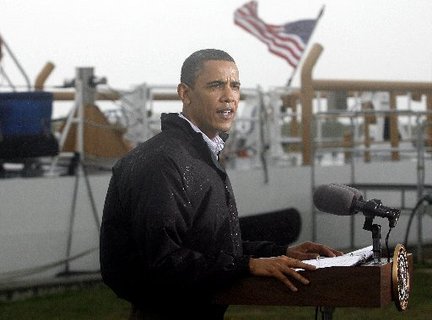 San Francisco (Obama.net)- In April, British Petroleum caused a catastrophic oil spill in the Gulf of Mexico that cost the gulf region of the United States money, jobs, and much of their eco-region. The spill went on for months and damaged the environment to an unmeasurable degree. Now, nearly four months later, the leak is reportedly completely under control.
According to the United States government, as of Wednesday, 74 percent of the spilled oil has been cleaned up and removed from the environment. However, that does mean that a whopping 26 percent of the projected 205.8 million gallons of oil that was spilled is still in the water.
President Barack Obama is pleased to hear that there is progress being made, but will not be happy until all of the oil is collected and the real relief effort of rebuilding the region and bringing jobs to those who lost them is underway.
According to the Office of Energy and Climate Change Policy's Carol Browner, "we definitely are making progress. The oil hasn't been leaking for some time." She went on to say that the relief wells, which are needed for the final clean up, should be ready "in the next 10 to 14 days." BP is currently working on the relief wells.
Close to seven thousand vessels and over forty thousand people worked to clean up the spill and get rid of the debris according to the Office of Energy and Climate Change Policy.
With the final procedures going on to fill up the well with mud and seal it for the final time, the people of the gulf region can finally be assured that the worst of the oil spill is behind them. With the collected efforts of President Barack Obama, the United States government, and BP officials, the worst oil spill in the history of the United States is finally under control.
Now on President Obama's agenda is the restoration of the region. As the final bits of oil will be removed from the waters and the ocean clean up is underway, the people of the gulf region can be confident that things will be getting better sooner rather than later.