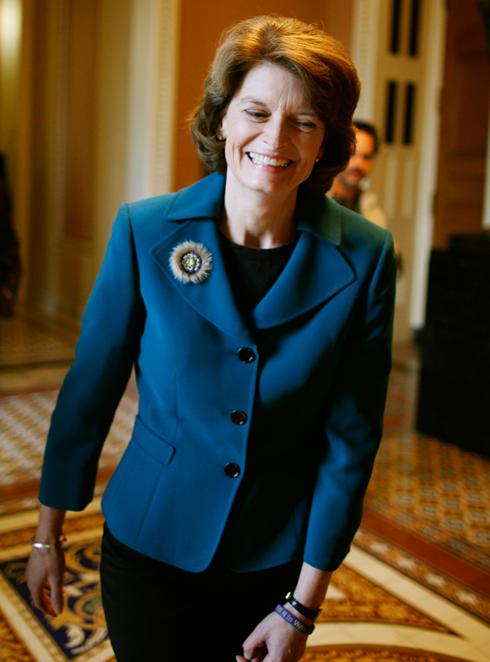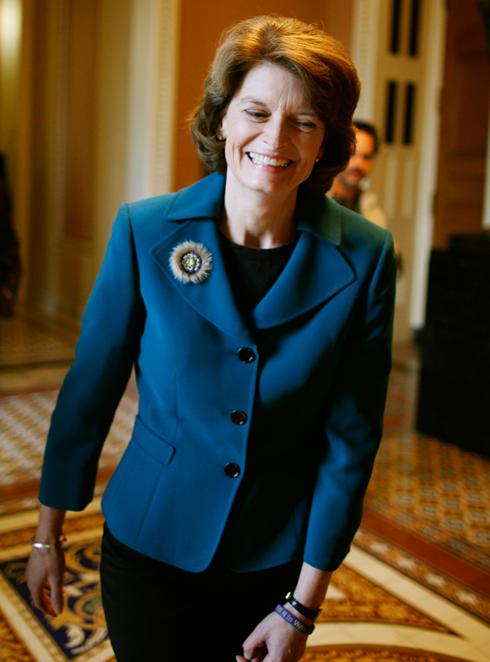 San Francisco (Obama.net)- It has been over two weeks since the Midterms Elections have come and gone. However, one race has only just recently been decided. Alaska was the last election to be decided in the United States Senate. And Wednesday night, a winner finally emerged.
Lisa Murkowski kept her seat as the Senator from Alaska by defeating Republican Joe Miller.
Murkowski told the cheering crowd in Anchorage, Alaska, "against all odds, we as Alaskans together made history." She proceeded to thank the people of Alaska for voting for her and allowing her to continue to serve them. If the ruling is made official, Murkowski would be only the second person in United States Senate history to win as a write-in candidate. She would be the person to win in such a way since 1954 when Strom Thurmond came out on top in South Carolina.
The total vote count currently stands at 90,448 for Joe Miller and 100,868 for the woman who is being hailed as the winner. Miller and his team are not okay with the count though. They are not conceding to Murkowski and are instead demanding that 8,153 of the votes for Murkowski be discounted.
Unfortunately for Miller, the numbers are simply not on his side. Even with the over eight thousand votes eliminated, he would still come out on the losing side in the race.
Miller is upset that many ballots that improperly spelled Murkowski's name were still counted as votes for her. Miller is hoping to file a lawsuit against the Division of Elections in Alaska in order to have the ballots that officials assumed the "voter's intent" on discounted.
Miller was supported by the Tea Party and Sarah Palin.
With the support of Palin and the emerging political party, Miller won the primary in August by defeating Murkowski. But after running as a write-in candidate, Murkowski was able to sway votes away from the Tea Party's candidate and keep her seat.
Murkowski's victory was also a bit personal. It was Palin who defeated her father for the Republican nomination for Governor of Alaska in 2006. And now Murkowski has defeated Palin's candidate.
In the coming days, the rulings on whether or not the contested votes will be recounted or reexamined to determine whether Murkowski should still get the credit for them should be determined. But despite the result, Republicans can rest well at night knowing that the winner in Alaska will be a member of their party no matter what.