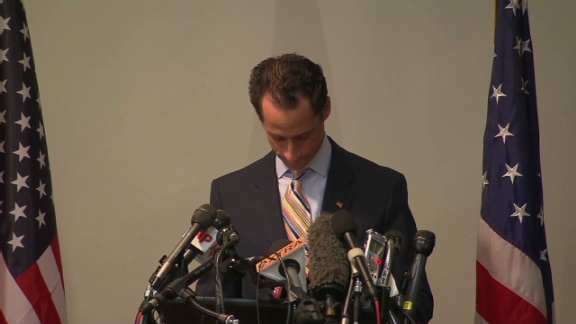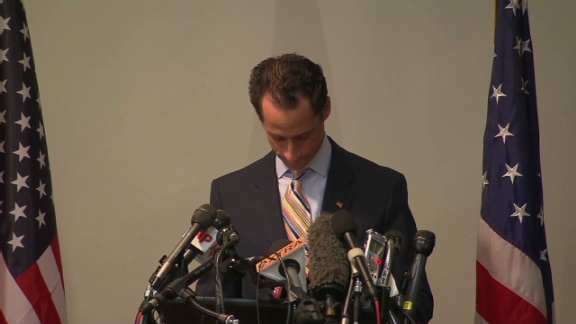 After initially saying that he would take some time to get some help and work to regain the respect of his peers and American citizens, it seems that Democrat Anthony Weiner has comes to terms with the gravity of his current situation. Weiner now realizes that his sexual adventures via social media and sexting cannot be forgotten any time soon. With essentially all of his fellow Democrats asking him to step down after bringing negative attention and embarrassment to his party, Weiner has finally agreed.
Thursday, Congressman Weiner held a press conference to announce his resignation. He admitted that with his current situation, he could no longer positively contribute to Congress.
Weiner said his apologies for lying about the sex scandal and for the ensuing "distraction" from the real work of Congress. He especially apologized to his wife for everything that she has went through as a result of his personal, inexcusable actions.
While most respected Weiner's courage to step up in front of the media to talk about his actions and to humbly offer his forgiveness, there was one heckler sent by Howard Stern named Benjy Bronk who made the announcement tougher for Weiner than it needed to be.
Weiner's exit from Congress brings into question who is going to take over in 2013 for Michael Bloomberg, the New York Mayor. Weiner was expected to be the favorite to win the 2013 election.
After the announcement, Nancy Pelosi, the House Minority Leader from California, issued a statement saying that she was pleased with Weiner's decision in the end. She said, "Congressman Weiner exercised poor judgment in his actions and poor judgment in his reaction to the revelations. Today, he made the right judgment in resigning."
Furthermore, Senator Chuck Schumer of New York, who worked closely with Weiner, expressed his sorrow over the circumstances. He touted Weiner's work in New York and praised his work ethic and longevity in politics.
However, the overall consensus in the Democratic community was that there was little choice but to step down for Anthony Weiner. Despite all of his success as a politician and all of the good he brought to the state of New York and the people he worked with, his actions were simply too much of a distraction for him to be able to continue to contribute to politics.
Based on all that he has done to benefit the Democratic Party and the people of New York, the hope is that one day Weiner will find his way back into politics. However, after everything that has happened, it is difficult to picture a successful return.