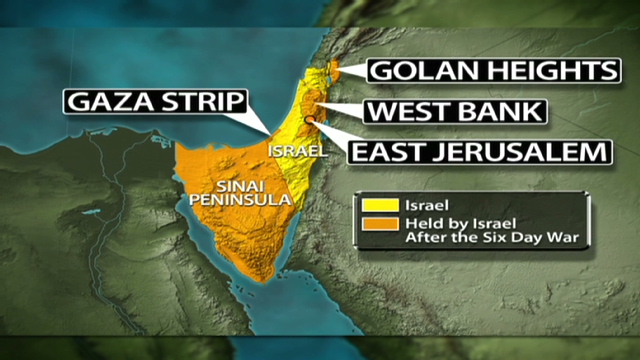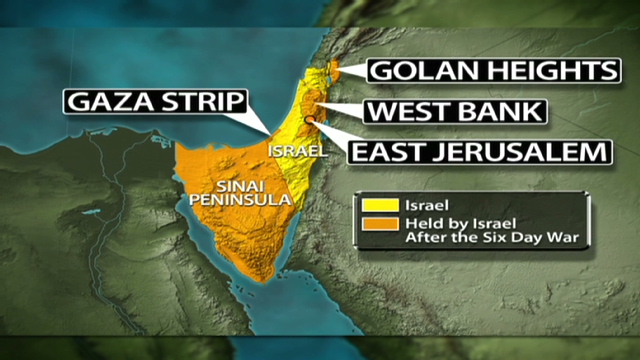 The Middle East has been a region of political and religious tension for decades. The longest reigning issue has been that of the battle between Israel and Palestine over land. Israel was created in 1948 and ever since then a demand for a physical territory to be given to the Palestinian people has been high.
Thursday, President Barack Obama expressed his views on the matter.
Obama said that there should in fact be a physical Palestinian state. The new state would be located based on the Middle Eastern borders that were around before the 1967 Middle East War.
In that war, Israel gained control of the Gaza Strip, Golan Heights, the Sinai Peninsula, and the West Bank. The United States has always suggested that the best way to settle the dispute between Israel and Palestine would be to create two separate states. Obama is backing the plan to give Palestine control over the four regions so as to give them their own sizeable land.
Obama officially stated, "The United States believes that negotiations should result in two states, with permanent Palestinian borders with Israel, Jordan, and Egypt, and permanent Israeli borders with Palestine. We believe the borders of Israel and Palestine should be based on the 1967 lines with mutually agreed swaps, so that secure and recognized borders are established for both states."
The American government and President Obama are still adamant about peace talks continuing. There is still a demand to stop Israeli settlements in the West Bank. There is still a demand for a removal of Hamas from being at the helm of Palestinian officials. And there is still a demand to make sure that Israel is safe in the region where religiously, they are obviously the minority.
Obama made it clear that all terms must be met. This is not a matter of simply giving Palestine their own state. The issue of peacefully settling the conflicts between the two states is high on the priority list. Obama stated, "Provisions must also be robust enough to prevent a resurgence of terrorism, to stop the infiltration of weapons, and to provide effective border security."
Essentially, the overall goal here is to give the Palestinian people the state that they have been working towards for half of a century and to give the Israeli people the peace and safety that they have been striving for since they first became a state in 1948 in the years after World War II.