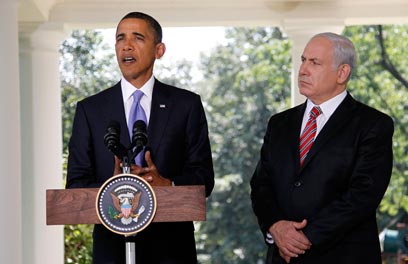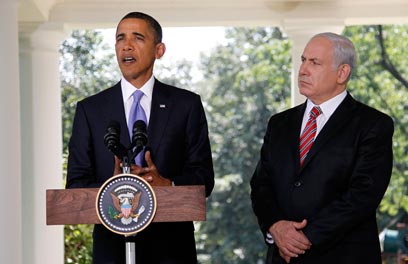 San Francisco (Obama.net)- The issue of peace in the Middle East has been going on for decades since the inception of Israel as an official state in the world in 1948. Since that date, Palestine has been fighting for land to call its own and to become a physical country of its own in the region. After years of wars and battles and failed peace talks, President Barack Obama is trying his hand at settling the issue between the two religious states.
On Wednesday, President Obama welcomed both Benjamin Netanyahu, the Prime Minister of Israel, and Mahmoud Abbas, the Palestinian Authority President to the White House to begin the peace talks that Obama invited the two to during the summer in separate visits.
The initial meeting was in the form of a peaceful dinner. Obama, Netanyahu, Abbas, and others such as King Abdullah II of Jordan, President Hosni Mubarak of Egypt, and other officials like Hillary Clinton and Tony Blair.
Netanyahu made the goals clear when he said, "we don't seek a brief interlude between two wars. We don't seek a temporary respite between outbursts of terror. We seek a peace that will end the conflict between us once and for all."
President Abbas added, "We do not want any blood to be shed, one drop of blood from the Israelis or the Palestinians. We want peace between the two countries…let us sign a formal agreement for peace and put an end to this long period of suffering forever."
In terms of foreign affairs, the issue of peace in the Middle East is on top of Obama's priority list as the closure of the Iraq War has already been started.
Obama spoke positively of the talks between the leaders. However, Obama made it clear that he is in fact aware of the problems that exist between the two nations and that there are very good reasons as to why after all these decades, there is still no peace.
Obama also made it clear that the current situation is one that cannot persist for the sake of the people of the region. In a word, Obama called the current situation, "unsustainable."
Obama expressed the importance of the talks for the future generations of the world. Obama told reporters Wednesday that "we must ask ourselves what kind of world do we want to bequeath to our children and our grandchildren."