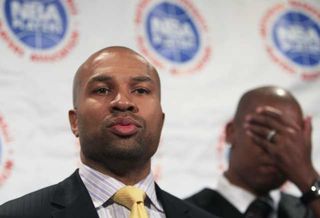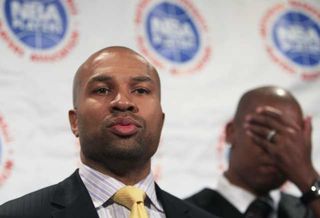 It is no secret that the NBA owners and players are not coming together on major issues and a month of games have already been canceled. What is news though is that there are a few players who are discussing the possibility of going to the National Labor Relations Board and requesting the decertification of the NBA Players' Union.
To decertify the union would take a few months to do and would likely lead to no progress at all between players and owners to the point where the entire season would more than likely be canceled.
However, if the decertification occurs, then the players would be able to sue the NBA and the owners via the United States antitrust laws. But even that would take months to sort out and would also likely lead to the cancellation of the season.
Tomorrow the owners and players will meet yet again in New York City to talk and hopefully come closer and maybe even come to an agreement on a new Collective Bargaining Agreement. If no deal is reached in the next few weeks, it is likely that another two weeks of games will be cancelled, making it 6 total weeks of action scratched out.