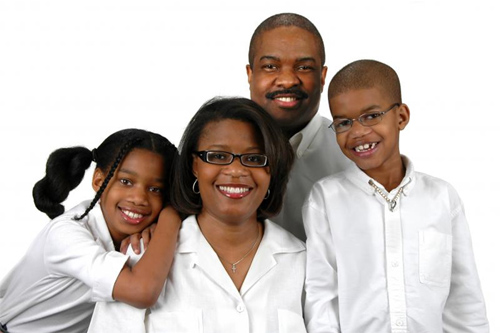 Minority Grants Explained




Many grants are offered to those that fall within a minority group.  Different minority grants vary with qualifications for their benefits.  These grants benefit minority groups in different businesses, organizations, and research groups.
African Americans Minority Grants– There have been a sharp increase in minority grants for African Americans in recent years.  The following is a list of possible minority grants you may qualify for as an African American.
United Negro College Fund
Frederick Douglass Scholars Program
Mordecai Wyatt Johnson Program
The National Black Nurses Association
The March of Dimes Nursing Scholarships
The American Institute of Certified Public Accountants
The American Psychological Association's Minority Fellowship Program
Hispanic Minority Grants – With Hispanic minority grants being fewer than other minority grants, the U.S. has acknowledged the problem and is providing $15 million towards the development of new Hispanic universities and colleges.  Additionally, the U.S. is also contributing to an upwards of $70 million towards already established Hispanic universities and colleges.  Although starting late in contributing to this minority group, the U.S. continues to meet the problems of this deficit.  The following are possible minority grants you may qualify for as a Hispanic minority:
Hispanic Nurses Association Grants and Scholarships
March of Dimes Nursing Scholarship Program
Scholarship for Disadvantaged Students Program
Nursing Education Loan Repayment Program
The Hispanic Scholarship Fund Institute
Silicon Valley Scholarship
Jose Marti Challenge Grant
Asian Minority Grants – With Asians being the fastest growing minority group in the United States today, many grants are being provided for members of the Asian minority group.  One of the most prominent minority grants in this category is the Luisa Mallari Fellowship which provides grants encouraging Asian students to study abroad.  The following are a few Asian minority grants you may qualify for:
Association for Asian Studies, Inc
Asian American Federation of New York
Asian American Journalists Association
Southeast Asian Studies Regional Exchange Program
Luisa Mallari Fellowship
Native American Minority Grants – To qualify within this category of minority grants, you may need to show proof that you legally are part of the Native American minority.  Some requirements include a Certificate of Indian Blood (CIB) and also belonging to a recognized Native American tribe.  If you meet these two important qualifications, you may be eligible to the following Native American minority grants:
U.S. Fish & Wildlife Service: 2009 Tribal Wildlife Grants
Tribal Colleges Education Equity Grants
Indian Adult Education
Minority Science and Engineering Improvement
Special Diabetes Program for Indians: Diabetes Prevention & Treatment Projects
Disadvantaged Minority Group Grants – Those with physical or mental disabilities may qualify for this category of minority grants.  These grants are focused on assisting you toward attaining an education through college, rehabilitation, or preschool.  The following are a few of the disadvantaged minority group grants you may qualify for:
Harry Truman Scholarship Program
Rehabilitation Training: Continuing Education
Tech-Prep Education
Training Interpreters for Individuals Who Are Deaf & Individuals Who Are Deaf-Blind
Special Education Preschool Grants
All grants vary with differing qualifications, so make sure you check if you qualify before applying.  These minority grants are aimed at providing the minority an opportunity to attaining an education through the attendance of a college or university, through performing research, and participating in internships or apprenticeships.