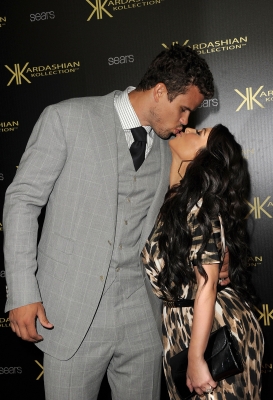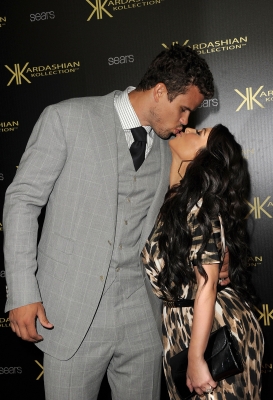 Saturday, at a ceremony in Montecito, California, reality TV star Kim Kardashian married Kris Humphries. Humphries is a professional basketball player for the New Jersey Nets of the NBA.
Kardashian, after dating the likes of singer Ray J and professional football player Reggie Bush, ended up marrying a basketball player just like her sister Khloe. The two got engaged after only dating for half of a year. The Kardashian family was taken aback by Kim's announcement, but supported her taking the giant leap.
Kardashian came out in a Vera Wang wedding gown. Her sisters, who served as her bridesmaids, also dressed in Vera Wang designed dresses. Humphries, along with his groomsmen Robert Kardashian Jr., (Kim's brother) and Lamar Odom (Khloe's husband) wore Zegna tuxedos.
Those in attendance included the Kardashian family, the Humphries family, members of the New Jersey Nets, Eva Longoria, Ryan Seacrest, and Lindsay Lohan.
Kardashian was reportedly very calm about the wedding. She felt as though she was making the right choice and knew that Humphries was the right man for her.
The wedding was recorded by E! and will be shown on television on October 9th and 10th. It will be titled, "Kim's Fairytale Wedding: A Kardashian Event."