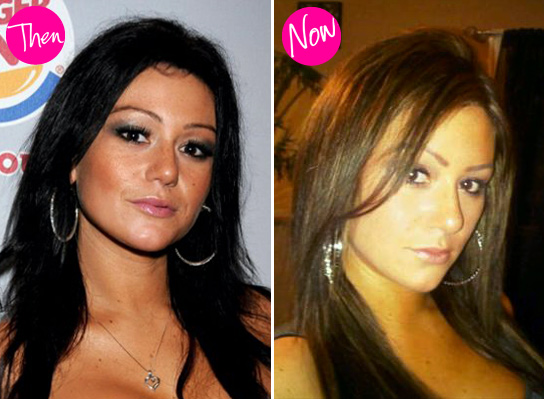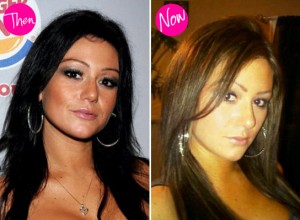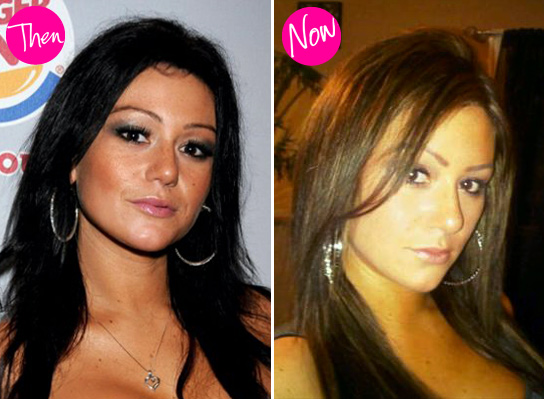 The internet has been teeming with rumors since Jwoww revealed her new look and posed for a revealing photo shoot in Maxim Magazine. Many fans of the hit reality show Jersey Shore, on which Jwoww is one of the featured Jersey natives, have claimed that her new look can only be due to plastic surgery and Botox injections.
What Does JWoww Say About The Plastic Surgery Rumors?
Jwoww, whose real name is Jenni Farley, has been weight training with her boyfriend four days a week and claims that any changes in her face are simply effects of the weight loss and new makeup techniques she has recently learned to make her cheeks look sharper and her lips larger. Jwoww has been honest in the past concerning her breast implants and claims that if she did have plastic surgery, she would not hesitate to discuss them in public.
No matter her pronouncements to the contrary, internet bloggers and twittering fans continue to claim that such a dramatic change in such a short time could only be the result of plastic surgeries.
Whatever the case may be, the attention to her new looks has only helped bolster ratings for Jersey Shore, as the latest season premiere received 8.8 million viewers, making it the most successful season premiere in MTV history.
View More Photos of Jwoww's Transformation