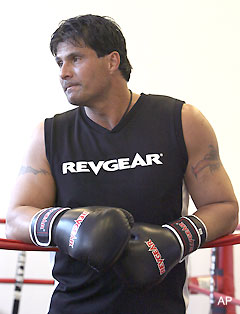 Saturday night in Los Angeles, California, former baseball superstar Jose Canseco will step in the Celebrity Boxing ring to take on former New York Met and Philadelphia Philly Lenny Dykstra.
Canseco said of the fight, "I haven't seen Lenny in a million years. I met him briefly, maybe 20 years ago. I don't know what kind of shape he's in. I know I'm a lot taller than he is. I have a lot more experience in that arena. I'm a physical specimen, I'm an athlete, and I stay in good shape."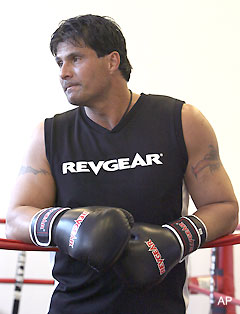 The fight, taking place at the Avalon Hollywood club, will be Dykstra's first. Dykstra has just left prison after serving a sentence for grand theft auto.
Canseco is 47 and Dykstra is 48. Canseco does have more boxing experience, but his record is one loss and one draw.
The undercard will feature Amy Fisher battling it out with, of all people, Nadya Suleman. Suleman is known as the "Octomom."