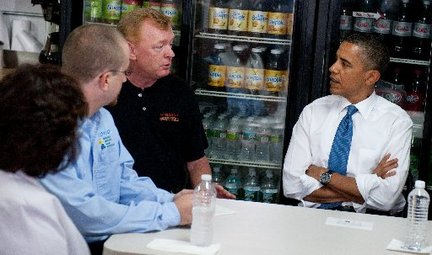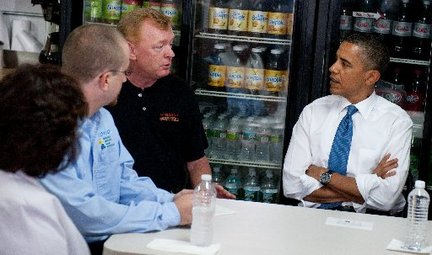 San Francisco (Obama.net)- The small businesses of the United States of America have been suffering for years as giant corporations and franchises continue to expand and grow. When the economic crisis of 2008 hit, it hit the small business owners the hardest and thus negatively affected the communities that they were located in. President Barack Obama sees that the small businesses of the United States are in fact the backbone of America and are necessary to American economy.
Thus is why President Obama been pressing so hard for the passage of his bill that would provide much needed financial assistance to the small businesses of the United States.
However, the Republicans in the United States Senate do not see things the same way as the President. The Republicans in the Senate are doing all they can to block the bill from being passed because they see it as a waste of money. Republicans do not feel that the small businesses of America are worthy of such a large portion of the federal budget.
Obama is criticizing the Republican choice to play political games and try to make it look as though they are saving the United States money rather than hurting a sector of our economy that is most in need of aid.
Obama made it clear that the bill will be number one on the agenda when Congress returns to session next month. Obama is urging Republicans to step out of the way and allow the bill to pass.
The bill is set to provide thirty billion dollars for small businesses via community banks in the United States. The Treasury Department is slated to control the program and its funds. Over the next decade, twelve billion of those dollars will be used to gives tax breaks to the small businesses in order to help them stay in business and encourage them to possibly expand and hire more local workers.
Obama is clearly on the side of the middle class, but the Republicans are too busy positioning themselves for November 2nd. With the urging of Obama, hopefully the Republicans in the United States Senate will soon realize what truly matters and allow the bill to pass.