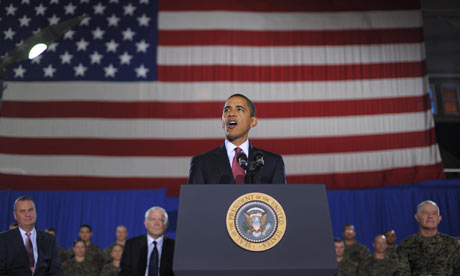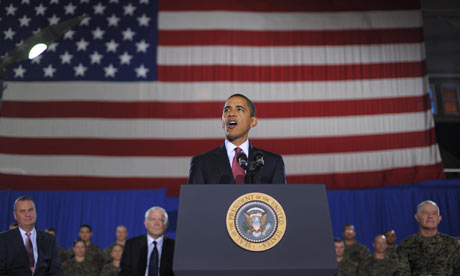 San Francisco (Obama.net)- For nearly half of a decade, the call to end the War in Iraq has been echoed by not only the citizens of the United States of America, but also the politicians in the state. One of the issues circling the concluding of the Iraq War was not whether or not it was in the best interest of the United States, but just exactly how would the government go about ending the war.
Simply pulling out all of the troops would leave the nation of Iraq in chaos without a governing force.
And President Barack Obama was well aware of that fact. That's why when elected into office, he made it clear that combat would end in Iraq, but it would be a slow process and that some troops would have to remain to assist the Iraqi military and police.
Obama set the date for a large withdrawal of troops for August 31st, 2010. And a complete withdrawal of American soldiers is set for the end of 2011. Wednesday, Obama held a secret meeting in the White House to go over the plans.
The meeting was attended by Obama, Vice President Joe Biden, Hilary Clinton the Secretary of States, Robert Gates the Defense Secretary, and others including the Director of the CIA, Leon Panetta.
Obama recently stated the plans are going accordingly and the troops in Iraq will be downsized to 50,000 at the conclusion of the month. After that, the remaining soldiers will be focusing on training and backing up Iraqi forces.
After the meeting, it was announced that the plans will be going on as planned and that nothing that was went over in the meeting will derail the current schedule.
Last week President Obama made it clear, "as a candidate for president, I pledged to bring the War in Iraq to a responsible end, and that is exactly what we are doing."
While danger still exists in Iraq, Obama is confident that Iraqi forces can now take the charge in their state with the members of the United States military simply assisting them.