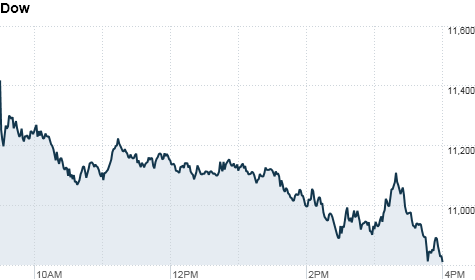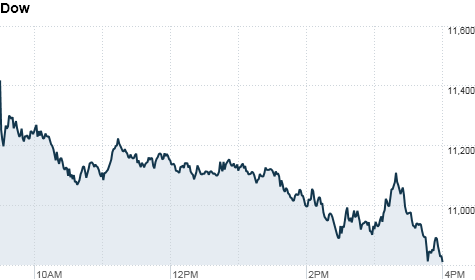 The downgrade of the S&P 500 leading to the United States credit rating slipping from a AAA rating to a AA+ rating for the first time in nearly a century has caused a sudden and major decline in the stock market.
At the end of the day on Monday, Wall Street reported the biggest single day declines since the stock market crash of late 2008.
Monday, the Dow Jones, Nasdaq, and S&P 500 each fell over five percent. The Dow Jones is now back down to less than 11,000 points. That is the lowest the Dow Jones has been since November 2010.
With the American stock market dipping a grand total of fifteen percent in the last two weeks alone, there is a new fear of a new recession. In addition, the rising debt of European states is not helping international trade and the international economy.
At the end of the day, the Dow Jones dropped 635 points to 10,810. The S&P 500 fell 80 points to finish at 1,120. And the Nasdaq Composite lost 175 points and ended the financial day at 2,358.
With the United States not sitting at a AAA credit rating for the first time ever, President Barack Obama sees it as a sign to make sure that the deficit is addressed and the economic problems are not put off any longer by political bickering.