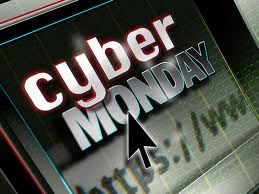 With Thanksgiving 2010 over and Black Friday taking over the headlines, the focus in America shifts to Christmas. While many assumed that the madness would come and go with Black Friday, that is simply not the case. Black Friday was essentially the kickoff. Now comes the biggest shopper weekend of the year and it is all going to be topped off with Cyber Monday 2010.
Lowes Deals
Lowes is offering some amazing deals. With some goods as low as 50% off, the sales are unbeatable. The deals include:
* The Black and Decker 18 Volt 3/8" Cordless Drill and Case for just $59.97
* The Kobalt 227 Piece Socket Set for $99.98, nearly 50% off.
* A 2 Pack GE 4 foot Pine Decorative Artificial Christmas Tree that comes with clear lights that's over 50% off at only $48

Best Buy Deals
Best Buy is continuing their storewide deals on products ranging from HDTV's to cameras to computers to DVD's to music to video games and to phones. The deal will be a two day sale that will being Sunday and go until the end of Monday on the official Best Buy website. In addition, for all purchases of products on at least $25, shipping and handling will be free.
JC Penney Deals
JC Penney will be holding arguably the largest sale ever for Cyber Monday. An estimated 40,000 products will be sale this Monday on the official JC Penney website. Just like Best Buy, free shipping and handling will be given for all products over $25.
The shoe and clothing chain Adidas will be giving their customers free shipping and handling for all purchases greater than $49.
Ace Hardware will be giving out ten percent discounts on all online purchases of at least one hundred dollars.
For those who missed Black Friday and still want to get their hands on some good deals, Monday will provide them with that opportunity and won't require them to fight with others in stores to get what they want.