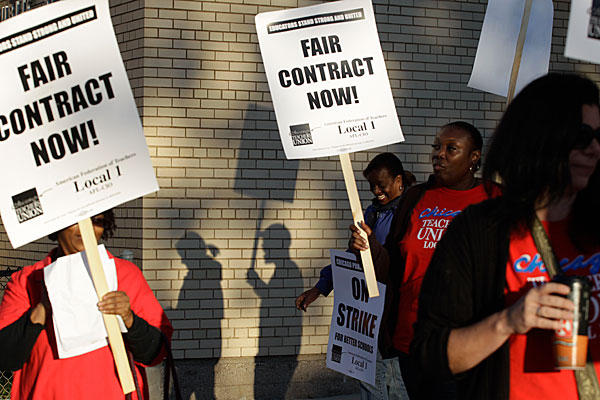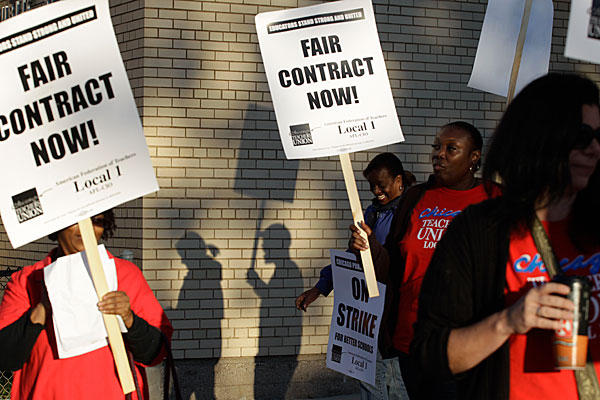 It has been a long time since someone has accused the public school system in the United States to be flawless and very well run. What just happened in Chicago, Illinois is going to make sure no one makes such claims any time soon.
In Chicago, it has been announced that thousands upon thousands of teachers and staff are officially on strike as of today. The Chicago Teachers Union was unable to come to an agreement with education officials in the area. While it is reported that much progress was made during negotiations and that things are definitely moving forward, overall a deal that pleased both sides could not be reached and as a result the teachers strike.
Teacher contracts
The Chicago school board said that they had offered teachers more money. According to the school board, pay for teachers would have gone up for four years. The average pay raise is reported to be 16% under that plan. Chicago's financial situation is not exactly excellent, so it should be noted that the pay increase offered was a reach given the current budget limitations.
However, the teachers needed more than just money. There are other aspects to the negotiations that are going on. There are certain working conditions and other elements of the contract that teachers want.
The thing to keep in mind here is that there is more on the line than just teachers and their jobs. Chicago has the third biggest school system in the entire country. Today, that means that the teachers on strike will not be reporting to over 500 schools. That leaves 400,000 students without teachers and thus without classes to attend.
The kids
It should not come as a surprise that when there is a teacher strike in a major city public school system that students are hurt. Students have been in class for a few weeks at this point, but now the school year is on an indefinite hiatus. Where does this leave these kids? Where does this leave parents with young children who depend on the safety of a school environment to care for their children while they are at work?
Of course the goal is that the strike will speed up talks even more and classes will resume as soon as possible. But the reality is that we do not know how long the strike will go on. It could be months before the strike is over.
What does that mean for students?
What are the options here? Do they simply wait for the strike to end and then start again from there? What about high school seniors who plan on going to college in a year? If it takes months for this strike to end, do those seniors simply put their lives on hold for a year? Do the schools speed up the education process, make schooldays longer, and maybe add Saturday school weekly?
An option could be to bring in numerous substitute teachers to take over for the year. They could also ask retired teachers to return for the time being. It is also possible to bring in student teachers from universities.
But at the same time, where could they possible find 30,000 replacements for all those teacher union members? If they can bring in teachers, they might need to expand classrooms and teach courses in auditoriums in order to present all students with material due to the shortage of replacement teachers.
The future
The hope here is that whatever contract the union and the school board agree to is going to be one that lasts more than four years or at least has clauses that would make chances for more strikes minimal.
It could be days before the contract is agreed upon. It could be weeks, it could be months, or maybe it will be official before you leave this page.
The one thing on the mind of everyone is the students. At the end of the day, the students are the ones who are losing their education. And we are not talking about adult students, we are talking about children. Children need stability in their lives and school has always been one place that has offered it. Now even the school system is letting down the children of Chicago.
Update –
The Chicago School District has kept 144 schools open for at least some of the day in order to give children a place to eat and to stay safe during the day. This is vital as there are many children who need this.