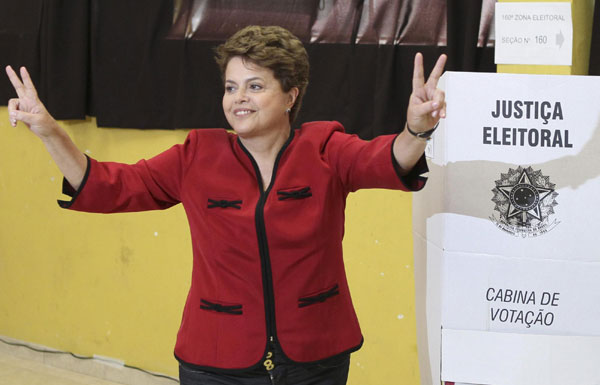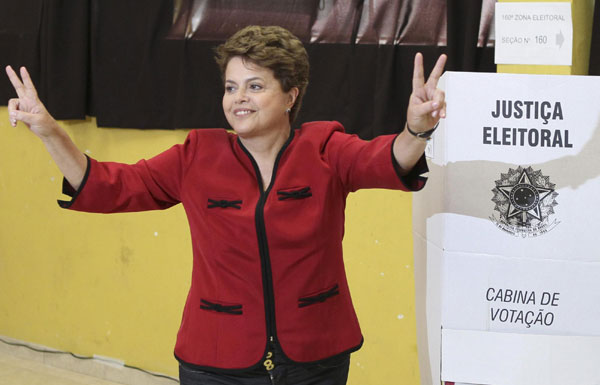 San Francisco (Obama.net)- Saturday, Dilma Roussef took her seat as President of Brazil. Taking her new position, she is officially the first woman in history to become President of the South American state. And Roussef is not taking the honor lightly.
During her speech on Saturday, she said, "I am committed to honoring women, to protecting the most vulnerable and to govern for all. From now on, I am the President of all Brazilians."
The sixty-two year old Brazilian leader is not new to politics. She was highly involved in protests and activism dating back to the 1960's in Brazil. She slowly worked her way through the ranks before becoming the Chief of Staff under Luiz Inacio Lula da Silva, the man who is now her predecessor as President of Brazil.
With Michel Temer, the new Vice President, by her side, Roussef will now lead a country that is very vital to the world's economic structure.
As a whole, Brazil is quickly rising economically and is a major player in the world economy as it is said to have one of the top ten economies in the world as reported by the World Bank. However, the state has numerous problems pertaining to crime, poverty, and even corruption.
But Roussef, who represents the Worker's Party in Brazil, is making it her duty to take care of those issues and make sure that the people of Brazil are spoken for and taken care of on every level.
Roussef is also focusing on strengthening Brazil's relationships with other countries in South America. She said, "We will give great attention to merging nations. We can transform our region (South America) into an essential component of a multipolar world that is to come, giving greater consistency to Mercusol and multilateral forums."
She further said that in order to support her people, she would not rely on the world's power states for financial help that will leave Brazil facing all of the rules and regulations that will severely handicap their economy as a result of how the loans are structured.
However, Roussef did make it clear that she wants to maintain and improve relationships with the United States and the countries in the European Union.
With an economy that is projected to grow faster than most other states and a new president that is energizing the citizens of the nation, Brazil is appearing to just be beginning to grow into a dominant world power.