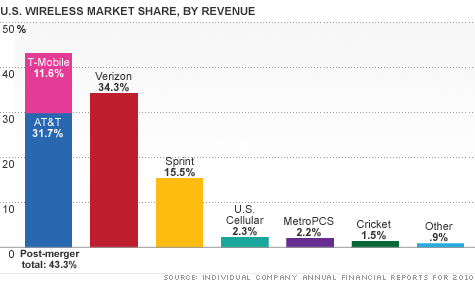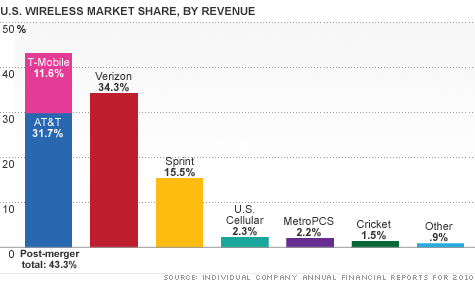 Recent news suggests that the hopeful merger between AT&T and T-Mobile is falling through. It has been rumored that the two cellular companies are not going to get approval for the measure as a result of failing to meet regulations.
As a result, AT&T has put aside a staggering $4 billion for covering the fee for breaking up. The four billion dollars will be charged this quarter.
Two days ago, the Federal Communications Commission said that the merger should be sent to a hearing by an administration committee.
Just a few months ago in August, the United States Department of Justice put an antitrust lawsuit on the companies to stop the merger.
With two regulatory powers moving to block the deal, it is clear that few want the merger to go through.
The main reason for the blocking of the deal is that the merger would give AT&T over 40 percent of the wireless market in the United States. That would bring things one step closer to AT&T and Verizon dominating the market with nearly 80% of total control.
That could lead to a skyrocketing in prices, which would force distant third Sprint to raise prices as well.