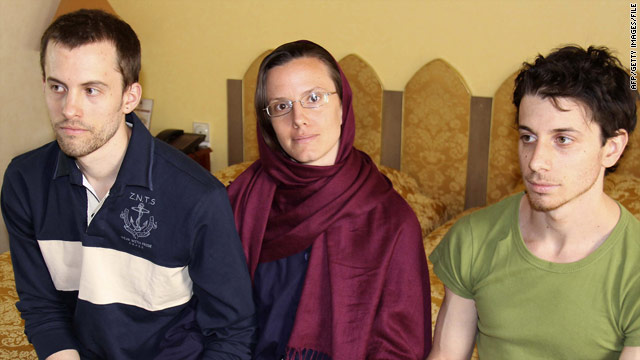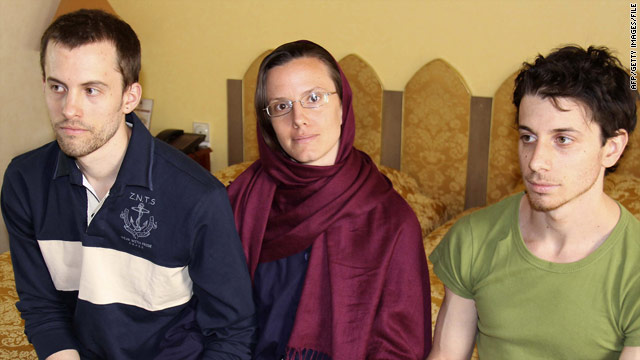 San Francisco (Obama.net)- Two of the three hikers who were arrested in Iran one year ago for allegedly illegally entering Iranian territory are now going to stand trial in the Middle Eastern state for their alleged crimes. The trial is set to being on November 6th. Shane Bauer and Josh Fattall will stand before the Revolution Court in Iran and will be defended by Massoud Shafee.
The two men along with Sarah Shourd were initially arrested in July of 2009. The trio was hiking in the Kurdistan area of Iraq when they accidentally entered Iranian territory at an area where the border was not marked. Iranian officials accused the three of being American spies and immediately took them into custody.
In an effort to show compassion to the rest of the international community, Iranian officials made the decision to allow Shourd to go home in September, but kept the two men in the Evin Prison in Tehran.
The New York Times reported that the recent new batch of WikiLeaks documents say that the three were actually arrested while they were still in Iraqi territory. Furthermore, the claim says that Iranian officials went into Iraq to make the arrests. (View video at bottom.)
Further reports have surfaced adding to the claim that the three were arrested in Iraq. Magazines have reported interviews with witnesses of the arrests and the papers released by WikiLeaks name Iraqi towns, such as Baghdad and Kirkuk, not Iranian cities.
Massoud Shafee has told reporters that despite the Iranian law that court cases are to be public, there are exceptions and that he feels that due to the controversy of this case, it will most likely be private.
The mother of Shane Bauer, Cindy Bauer, said, "We hope things move forward. Of course we know Shane and Josh are innocent and hope they are released before the trial." She has not had an opportunity to talk to Shane since May.
Switzerland has appealed the trial and demanded the release of Bauer and Fattall.
Secretary of State Hilary Clinton said earlier this week that American officials see no reasons as to why the two men should be tried in Iran and that the hope is "that the Iranian authorities will exercise the humanitarian option of releasing these two young men."
After over 15 months of holding the two men captive, Iran is moving too far for the taste of Americans and the demand for the release of the two men and their safe return back to the United States is stronger than ever.