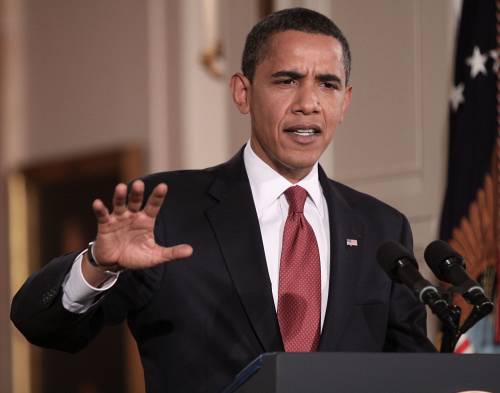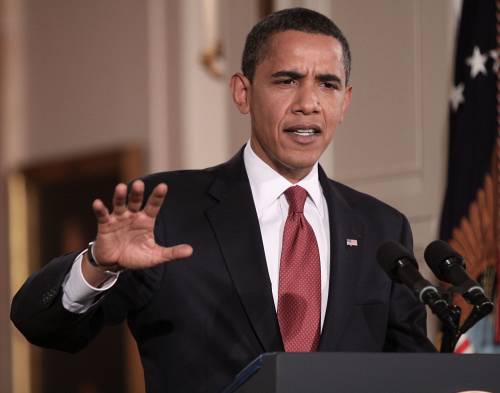 San Francisco (Obama.net)- There is no question that President Obama's main objective of the first two years of his first Presidential term has been to rebuild the American economy. Obama inherited the worst economy since the days of the Great Depression. By the time Obama took office in January of 2009, the unemployment rate had grown out of control and was rising at record rates. After bringing up the economy as much as any man could and reversing the unemployment rate, Obama now faces the challenge of dealing with a Republican led Congress.
But Obama's goals have not changed. Obama is still focused on restoring the economy and bringing the unemployment rate back to an acceptable level.
Friday, Obama announced news on job growth. The President told reporters at the White House, "Based on today's jobs report, we've now seen private sector job growth for ten straight months. That means that since January, the private sector has added 1.1 million jobs."
Prior to Obama's message, the Labor Department announced that in October alone, 151,000 new private sector jobs have been added. Obama pointed out that October was also the fourth straight month that job growth has been greater than 100,000.
However, Obama is not pleased just yet. The President of the United States made it clear that unemployment is still nowhere near where it needs to be.
Obama said that new policies are needed to improve the situation and help boost the economy even further along. The President reiterated his call for tax breaks and cuts for the small businesses of America.
Obama then said that the focus in America should shift from Democrats versus Republicans, to "the competition with countries around the world to lead the global economy. And our success or failure in this race will depend on whether we can come together as a nation. Our future depends on putting politics aside to solve problems, to worry about the next generation instead of the next election."
Obama said that other countries are concentrating their efforts towards economic success and if we don't do the same and if we keep focusing on political strategy to position for the 2012 elections, then the other nations in the world will pass us by.
After a disastrous recession that has devastated the lives of millions of Americans, Obama realizes that just because the Republicans are now in control of the House of Representatives and have a stronger presence in the Senate, he cannot stop pressing for the resurrection of the American economy.