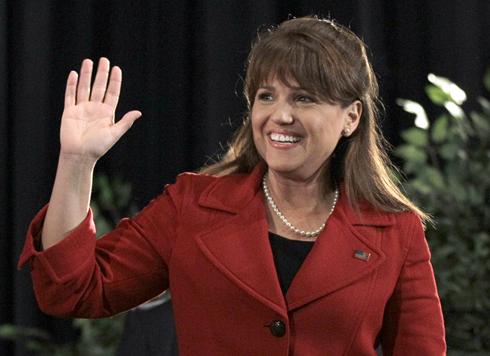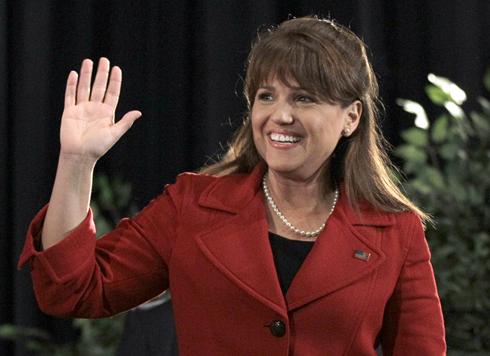 San Francisco (Obama.net)- A few months ago, Christine O'Donnell was making headlines for her success as a member of the new Tea Party. Her popularity grew so high that she won the Republican primary for the Delaware Senate for the recent Midterm Elections in November. After falling short in the election and losing out to Democratic candidate Chris Coons, O'Donnell faded from the news. However, she is now making headline news once again.
The only difference is that this time she is not getting attention for her successes, but rather for her alleged personal shortcomings.
According to the Associated Press, O'Donnell is being accused of using money she was given for her campaign to pay off her personal debt and bills. The agency leading the accusation is the FBI. Also making the claims is the organization Citizens for Responsibility and Ethics in Washington. The group initially made the claims against O'Donnell in September and has since maintained their stance.
O'Donnell's manager Matt Moran came out immediately to shoot down the allegations and defend his friend. Moran explicitly said that "there was no impermissible use of campaign funds. Period."
He then said that "We have heard absolutely nothing other than the same unsubstantiated allegations and rumors that have been circulating in the press for months. If anything does materialize from this rumor, we will continue to fully cooperate."
O'Donnell and her camp are pointing out that the source behind the claims reported in the Associated Press has conveniently decided to remain anonymous. There is no doubt that without knowing who is making these allegations, no true credibility can be attached to the claims unless evidence is found to prove the claims.
O'Donnell has said that this is all an unfair attack on her and her character as a ploy to discredit her and the Tea Party in order to knock them down once and for all.
She said, "I have faith that our supporters and the general public will see right through these thug tactics. This is simply an Establishment trick to stop the antiestablishment Tea Party movement in its track."
While it remains unclear whether or not there is sufficient evidence behind the claims, it is clear the attack on O'Donnell is premature and potentially completely unfounded as no evidence has yet to see the light of day and no FBI announcements have been made saying that she is in fact under investigation.