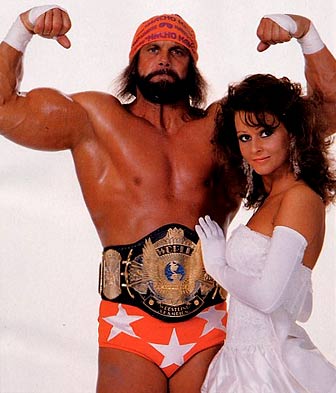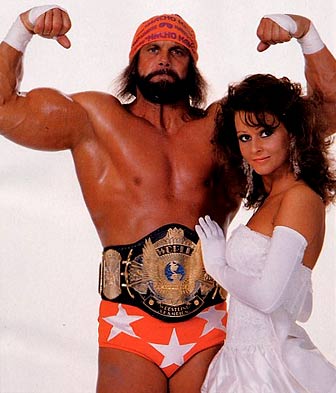 It is WrestleMania III. Ricky "The Dragon" Steamboat and the Macho Man Randy Savage are squaring off for the then WWF Intercontinental Heavyweight Championship. In front of the largest crowd in WrestleMania history, Savage and Steamboat put on what is arguably the greatest match in the history of professional wrestling. The event is remembered more for their match than the main event of Hulk Hogan versus Andre the Giant. While both men were already wrestling superstars, the match, which stole the show, secured both men's places in history.
Savage went on to have one of the best careers of anyone who ever laced up a pair of wrestling boots. Savage's name will forever be said in the same breath as Shawn Michaels, Ric Flair, Stone Cold Steve Austin, Hulk Hogan, Sting, Bret Hart, and John Cena. In terms of pure wrestling ability, the only names above Savage are Michaels, Flair, and Hart.
That is why when the death of Savage was announced on May 20th, millions of fans worldwide went into mourning. Instantly, tributes were being posted online in the forms of videos, blogs, and photo compilations.
About a month and a half later, we finally know the cause of the death of the former WWF and WCW Heavyweight Champion.
The initial speculations of Savage's brother, Lanny Poffo, proved to be correct as the autopsy revealed that the Macho Man, born Randy Poffo, died due to complications with heart disease.
In specific, according to the medical examiner, Savage suffered from atherosclerotic cardiovascular disease. That means that his arteries had thickened. Such a complication could cause a heart attack or cardiac arrest. It is said that Savage suffered from a heart attack moments before crashing his Jeep.
At the end of the day, the wrestling world lost one of its legends on May 20th.
Wrestling fans have fond memories of Savage giving energetic interviews, developing a romance with his valet and real life wife Miss Elizabeth, forming a tag team with and then turning on Hulk Hogan, replacing Miss Elizabeth with the Sensational Queen Sherri, losing a retirement match with the Ultimate Warrior at WrestleMania VII, returning to feud with the likes of Jake Roberts, The Undertaker, and Ric Flair, jumping over to the WCW, joining the nWo and then the nWo Wolfpac, and later on making brief appearances with TNA Wrestling as well as minor roles in film.
While he may no longer be physically with us anymore, every wrestling fan will always have great memories of Savage giving interviews, doing flying elbow drops, and echoing his famous phrase, "Oooooooh Yeah!"